In Lyon, a day hospital for women suffering from heavy periods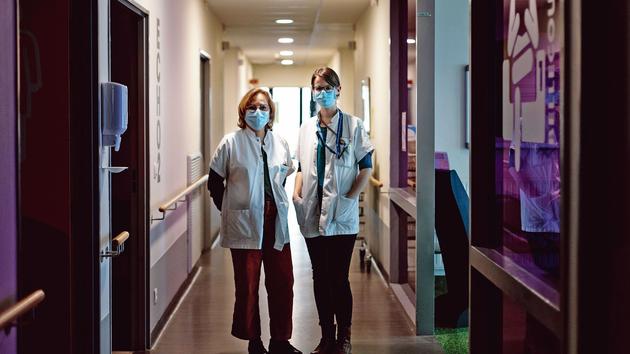 This course of care dedicated to menorrhagia combines gynecology and hematology. A first.
"For you, these abundant periods, it is since always or it worsened?". In her consultation box, Gaëlle Duliège listens carefully to the response of Célia, 25: "When I was on the pill, the problem went away. But I stopped the hormones because of the side effects: migraine, weight gain and depression.
Every Friday afternoon since December 2021, the Croix-Rousse hospital in Lyon has welcomed women suffering from menorrhagia: periods longer than seven consecutive days and/or with 80 ml of blood loss per day. A unique care pathway in France. An internet portal (chu-lyon.fr/regles-abondantes) allows patients to calculate their "Higham score", according to the number of days of menstruation and soiled protection per day, and to make an appointment on condition that they be referred by a general practitioner, a gynecologist or a town midwife.
Reduce diagnostic wander
Women will then either be redirected to surgical gynecology if such a cause is suspected…
.