In Moselle, nearly 800 cases linked to the South African variant have been identified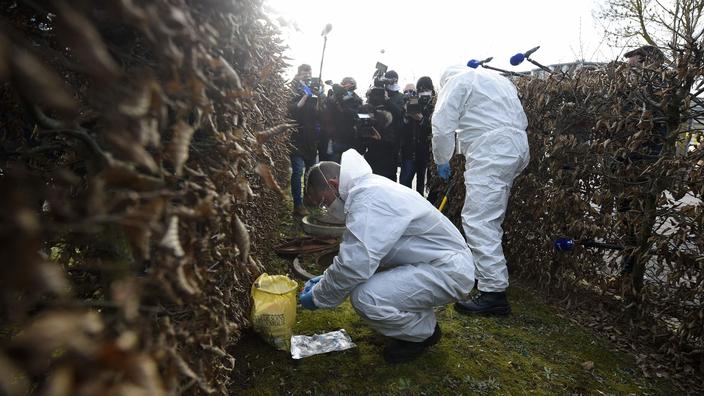 After Olivier Véran's visit to Metz, the impact of the new variants in the eastern department was estimated with better precision.
"Lhe Sars-Cov-2 variants have become the majority in the Moselle department, and represent around 54% of new contaminations ", assures Frédéric Wehbe, biologist in Metz for the Biogroup laboratory, which sounded the alarm last week. Faced with the scale of the situation, the mayor of Metz called for new measures. But he only obtained a visit from Olivier Véran, Minister of Health, who proposed strengthening tests and vaccination. For the moment, this rapid progression of variants has not yet translated into an explosion in the number of positive cases in the department.
The figures given by Public Health France were a little different from those of Biogroup. According to the government agency, 48% of the 2,400 positive tests were variants in Moselle, as of February 12. And the majority of them (797) come from South African or Brazilian lineages. The first figures given on Friday by Olivier Véran reported only 300 positive cases linked to variants.
According to our information, it is in fact the South African variant which is mainly involved in the department. This estimate is based on the first sequencing results performed by the virology platform at Strasbourg University Hospital. This service established the genetic map of the viruses extracted from 15 representative samples from Moselle, of which 14 are South African variants and the fifteenth "Is a close to the English variant", specifies Pr Samira Fafi-Kremer, director of the Institute of Virology. It still has to finalize the sequencing of samples taken in Strasbourg to "Check if the South African variant has spread outside Moselle".
Old contaminations in Moselle and Var?
"The high number of South African variant cases spotted around Metz could be a reflection of an old contamination which would have gone under the radar of screening tests", suggests Laurent Kbaier, biologist and doctor of pharmacy, who centralizes data at Biogroup.
In Draguignan, in the Var, the variants must also circulate for a long time, since "The English variant represents 80% of new contaminations there", adds Laurent Kbaier. The latter also recalls that the weight of variants is also high in Ile-de-France, around 42% of new contaminations, according to a screening carried out using the results of 180 laboratories of the group in the Paris region. Estimates which are nearly double those of Public Health France (22.5%), and whose final results will be published at the end of the week …
.