In Nice, Christian Estrosi ready to "start" vaccination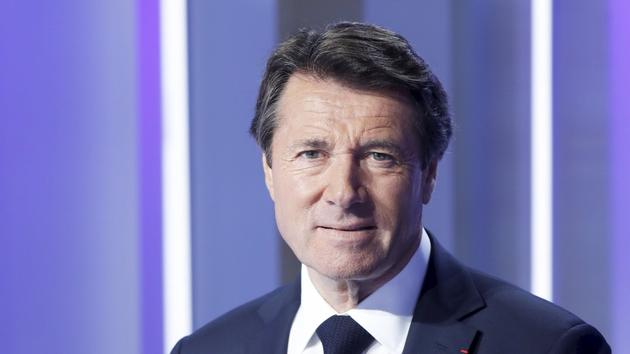 Mayor LR says he can ensure the treatment of all nursing homes in one week at the metropolitan level.
Faced with an upsurge in the epidemic in the Alpes-Maritimes, Christian Estrosi is ready to "Engage" a vaccination campaign in his town for priority people. His department being identified as one of the territories most exposed to the current rebound, with the Grand Est and Bourgogne-Franche-Comté regions, the LR mayor of Nice considers it legitimate to organize vaccines there as a priority, especially as his collectivity seems to him "Fully operational" to launch them and ensure the processing of all nursing homes in one week at the metropolitan level. He told Olivier Véran on Sunday evening and the Minister of Health said he was ready to authorize the operation within a week, if the logistical capacities allow it.
Read also :Alpes-Maritimes: Christmas isolated from the battered valleys of Roya and Vésubie
This Monday, in the wake of a local health council unanimously in favor of a tightening of measures to counter the spread of the virus, Estrosi also pleaded for a drastic strengthening of controls. He wants border flows to be limited and asks the State to impose PCR tests on all airlines that make 120 flights per day at Nice airport. This is the case for the moment of the only travelers from Tunisia. "It is the cross-border circulation which undoubtedly contributes a lot to this acceleration of the circulation of the virus", considers the mayor of Nice. It also plans to limit movement for professional reasons from the neighboring principality of Monaco as well as the establishment of a quarantine for people coming from Italy, as the Italian authorities practice for their part.
Limit frequentation of large commercial areas to 50%
Christian Estrosi also takes a decree to limit attendance at large retail outlets to 50% of their reception capacity and plans to ask the prefect to lower the curfew schedule in certain sectors located to the east of the metropolis. , where wastewater shows the highest rates of contamination. Finally, the elected wants to send a message of firmness as Christmas Eve approaches, while the threat of a third confinement is not ruled out by the government. "We will be intractable on December 31. There must be no New Year's evenings ", he warned. It excludes any derogation from the national rule of the 8 p.m. curfew and asks the State to mobilize all the forces available to enforce it in Nice.
.