In Paris, science at the bedside of Notre-Dame Cathedral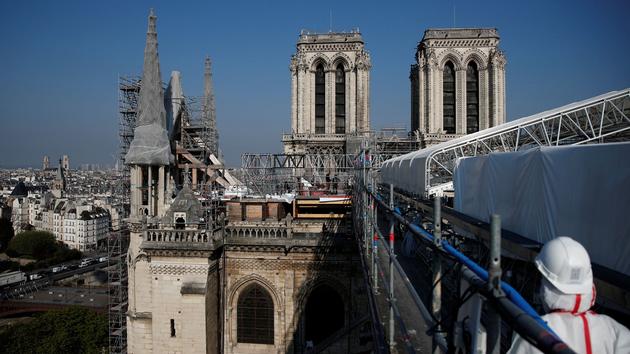 INVESTIGATION – Since the fire of April 19, 2019, more than a hundred scientists have been working on the reconstruction site. The objective is to help with the restoration as quickly as possible, but also to take advantage of the opportunity to better understand this jewel of French heritage.
In 2024, the eyes of the whole world will be on Paris. Not only because of the return of Olympism to the capital, but also because Notre-Dame cathedral will reopen its doors, five years after the fire of April 19, 2019 which had moved the whole world.
If this "lightning" reconstruction obviously mobilizes craftsmen and companions from all over France, it is also a unique opportunity for scientists to study this symbol of heritage. The subject was at the heart of a symposium organized on February 9 at the Maison de la Chimie: "Chemistry and Notre-Dame. Science in the Service of a Resurrection." "Many things we didn't know are gradually coming to light," says Philippe Dillmann, physico-chemist and research director at the CNRS who co-coordinates the CNRS-Ministry of Culture scientific project.
Threat of intoxication
If we obviously knew that the construction of Notre-Dame had begun in 1163 and lasted more than two centuries, and that a major restoration was undertaken between 1845 and 1867 – with…
.