In summer, 2.1 ° C cooler in the forests of Europe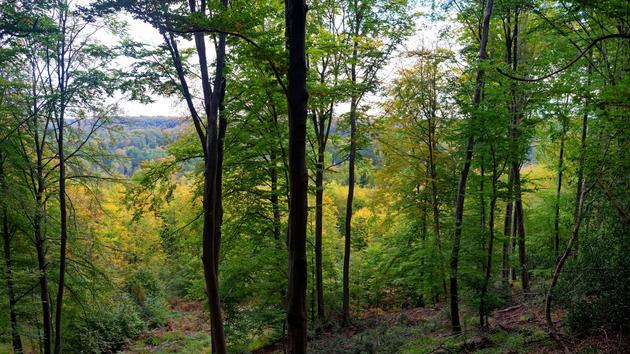 DECRYPTION – International researchers have mapped the insulating effect of European forests.
A little cool in summer, less biting cold in winter … Nothing like a walk in the forest to withstand the excess of the climate. But beyond this pleasant feeling, how many degrees do you really lose when you walk under the canopy? For the first time, an international team of researchers has mapped the insulating effect of European forests. Work they are publishing this week in the scientific journal Global Change Biology . They thus observe that the forests of Europe cool the air on average by 2.1 ° C in the summer period and maintain temperatures 2 ° C higher than that of the ambient air during the months of December, January and February.
Read also In Strasbourg, the Greens are pouring concrete into the forest
To obtain these results, the scientists used a database (SoilTemp) gathering the readings of various temperature sensors around the world over the period 2000-2020. "We extracted data from sensors located in European forests (15 cm above the ground on average),
This article is for subscribers only. You have 73% left to discover.
Pushing back the limits of science is also freedom.
Continue reading your article for € 1 the first month
Already subscribed? Log in
.