In summer, drink cold made from poppy seeds and seeds, will protect against heatstroke, know the recipe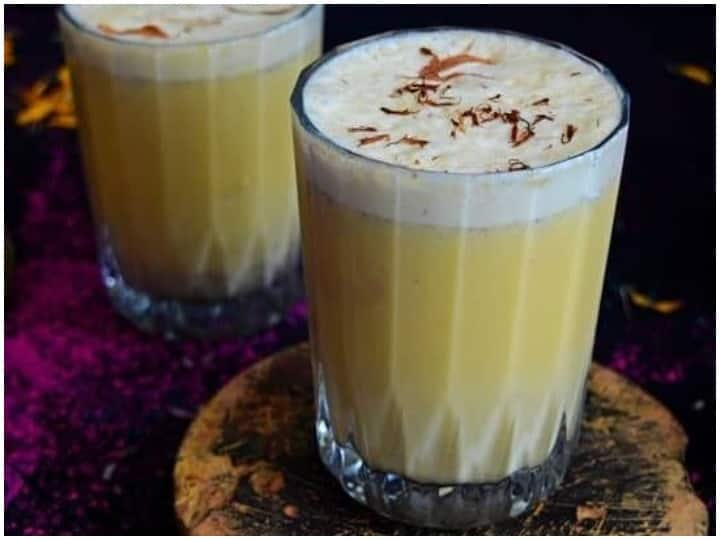 Thandai Recipe: Due to the increasing heat and sun, it is becoming difficult for people to live. In such a situation, you should try to keep the body cool. Thandai is a delicious drink for summer. Drinking Thandai has many health benefits. Drinking Thandai in summer gives coolness to the mind and body. There are many such things in thandai that benefit your body. In addition to almonds, milk, black pepper, cardamom, khus and seeds are used in many ways. Melon, watermelon and cucumber seeds in thandai make it more nutritious. Although thandai is available in the market, but if you want, you can easily make thandai at home too. Know the recipe of Thandai.
Ingredients for Khus and Seeds Thandai
Milk – 1 liter

Poppy seeds – 6 tsp

Watermelon seeds – 4 tsp

Melon seeds – 4 tsp

Cucumber seeds – 4 tsp

Fennel – half cup

Black pepper – 2 tsp

Almonds – half cup

sugar to taste

Green cardamom – 5
Khus and Seeds Thandai Recipe
1- To make Thandai, first soak poppy seeds, almonds, melons, watermelon and cucumber, fennel, black pepper and cardamom in water overnight.
Now peel the almonds in the morning and grind the rest of the ingredients together.
Boil 3 milk and cook it by adding sugar. Now keep this milk to cool down.
4 If there is saffron then add some saffron. This enhances both the taste and color.
5 Now take 2 glasses of water and slowly pour it into the dryfruits paste and keep sifting it with a fine cloth or sieve.
6 After filtering completely, now add this water to the cold milk.
7 Keep the prepared milk thandai in the fridge for a while.
8 Pour thandai in a glass glass, serve with rose water and ice cubes on top.
Also read: Kitchen Hacks: Make paan thandai at home, in front of this the cooling of AC-cooler will also fail
,