Increased risk of collision for the International Space Station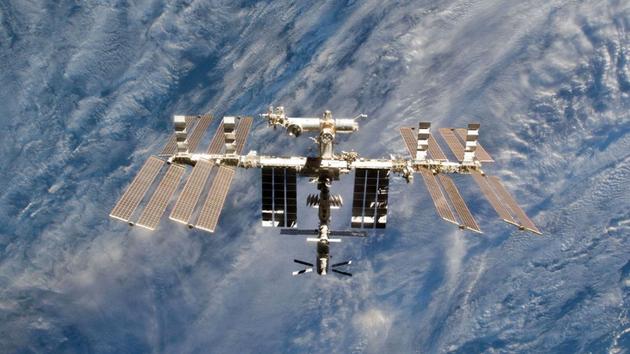 ANALYSIS – Since the risk of "peripheral" debris lying on the route of the ISS cannot be ruled out, NASA applies a precautionary principle.
The seven astronauts currently on board the International Space Station (ISS) – including the German Matthias Maurer, who arrived just a few days ago – had to take refuge for two hours Monday morning in their ships, ready to come back to Earth in case collision with a piece of Russian satellite. The alert, triggered by NASA, was linked to the passage of a cloud of debris from the voluntary destruction by Russia on Monday of Kosmos-1408, one of its old military satellites.
"It is estimated that this event caused the formation of approximately 1,500 pieces of debris over 10 cm", decrypts Christophe Bonnal, specialist in the issue at Cnes, the French space agency. However, the ISS crossed the densest part of this cloud twice on Monday morning, with a gap of ninety minutes. "Most of the debris was around 450 km altitude, while the ISS was 420 km away", tempers the French engineer. So do not imagine the ISS
.