Italy imposes semi-containment at the expense of leisure activities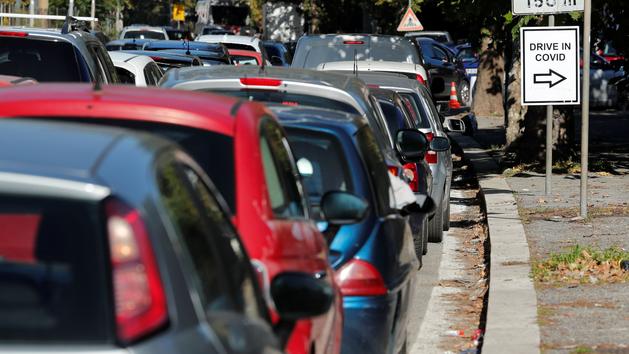 Italians are also recommended to limit travel to what is strictly necessary, and not to receive visitors in their homes.
By Valerie Segond
In turn, Italy has been facing a sharp upsurge in the number of contaminations for two weeks, which has led the government to tighten restrictions again. On October 25, the country recorded 21,000 new cases of Covid-19. Above all, according to the Gimbe foundation, 20.9% of the tests carried out were positive while until October 5 this rate did not exceed 5%. The tracking system of which the Ministry of Health was proud has therefore failed, and in some regions the situation is no longer under control. In Liguria, for example, the incidence rate reached nearly 500 cases per 100,000 inhabitants over 14 days, 400 in Lombardy and Piedmont, and 350 in Tuscany and Campania.
If 95% of the 222,200 current cases are in home quarantine, and there are "only" 12,000 hospitalized Covid patients, including 1,208 in intensive care, the hospital situation already appears critical as admissions are progressing. quickly: the number of people hospitalized has increased
.