Itching in the lower part of the foot? Know the reason and remedy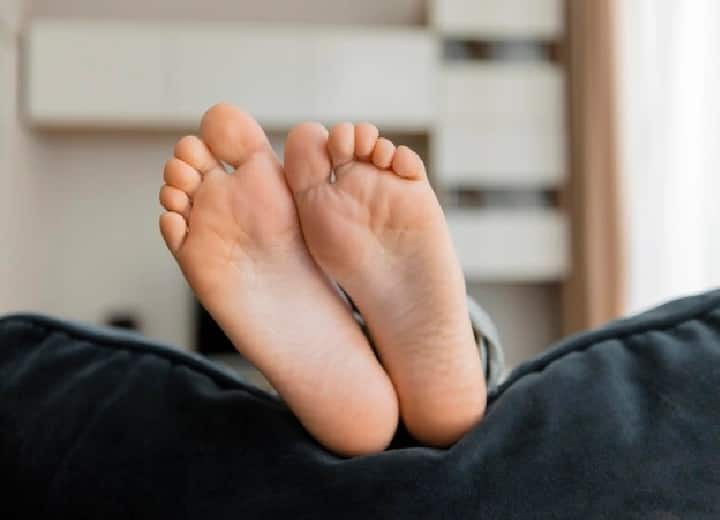 The reason for itching in the lower part of the feet is different in everyone. This problem can be either due to some kind of insect bite or due to some medical problem. In such a situation, it is very important for you to understand the right reasons first of all. Experts say that this allergy can also be due to any kind of metal, soap, fragrance or cosmetics or can cause itching in the lower part of the feet when the skin is dry. If you want, you can adopt simple and easy home remedies to cure itching in the lower part of the feet. Let us know these home remedies.
1- Coconut oil- Coconut oil in itself is a treasure trove of properties. Coconut oil contains many nutrients which are beneficial for the skin. Every day, massage the lower part of the feet with a spoonful of coconut oil until the oil dries up completely.
2- Aloe Vera Gel- Aloe vera gel is the best skin care taker. You apply the gel on the place where there is a problem of itching. Wash it off with water after about half an hour.
3- Tea tree oil- Tea tree oil gives great relief from itching of the lower part of the feet. Mix a few drops of this oil in coconut oil and massage it well on the affected area. Then wash it off after at least half an hour.
4- Moisturizer- A good and gentle moisturizer is effective in relieving itching in the lower legs. If the skin is dry then this will give you relief.
5- Some other measures- Always use comfortable cotton bedsheets.
Keep your room temperature cool as the heat can aggravate the itching.

Do not consume alcohol or caffeine before bedtime.

You take a bath everyday.

If you are going somewhere, keep your skin covered.

Moisturize the body well everyday.
due to itching
If you do not take bath every day and do not take care of cleanliness, then it causes burning and itching in the lower part of the feet.

If any kind of insect has bitten your feet, then the problem of itching in the lower part of the feet can increase.

The problem of eczema is common in the skin, it can become a problem in any part. If it happens in the lower part of the feet, then understand that the problem is more.

Also read: Remove swelling of feet in this way, get relief
,