Janmashtami 2021: On Janmashtami according to the zodiac, get the desired benefits from worship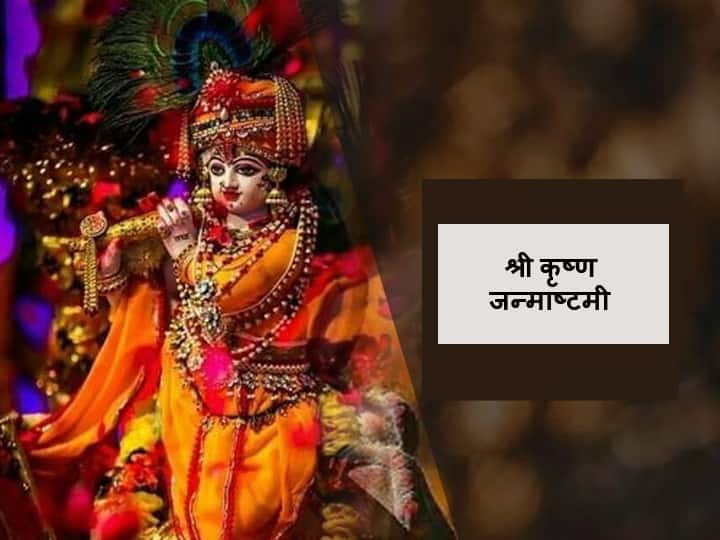 Janmastami 2021 : According to the Hindu calendar, the Ashtami date of Bhadrapada Krishna Paksha is starting from 11.25 pm on Sunday, 29 August. The date will end on Monday, August 30, at 01:59 pm on Monday. It is believed that Vishnu incarnated as Shri Krishna in Rohini Nakshatra at midnight on the Ashtami of Krishna Paksha of Bhadrapada month to free the earth from sinners. Every year Shri Krishna Janmotsav is celebrated on the Ashtami of Krishna Paksha of Bhadrapada. In such a situation, it is considered worthwhile to chant and chant according to the zodiac to please Shri Krishna.
worship material
A cucumber, chauki, Yellow clean cloth, idol of child form of Krishna, throne, Panchamrit, Gangajal, milk, curd, honey, lamp, ghee, wick, incense sticks, sandalwood, Akshat i.e. whole rice, basil leaves, butter, sugar candy, Bhog material is necessary .
Worship of Worship
– Salutations to the Sun in the morning and sit facing east or north. Make a resolution by taking water, flowers and fragrance in hand.
– At midday, take a bath with black sesame water and build a maternity house for Devkiji. After this, install Shri Krishna idol or picture.
– Now in the temple of the house, first bathe the idol of Krishna ji or Thakur ji with Ganga water.
– The idol should be given milk, curd, Take a bath with panchamrit of ghee, sugar, honey and saffron. – Now take a bath with pure water.
– Offer worship to Laddu Gopal by offering bhog at 12 o'clock in the night and then do aarti.
Matra according to which zodiac sign
Aries : Om Kamalnathay Namah
Taurus: recitation of Shri Krishnashtak, offer white flowers
Gemini : Om Govinday Namah
Cancer: Recitation of Radhashtak, offer white flowers
Singh: Om Koti Surya Sampraya Namah:
Virgin: Om Devkinandanay Namah:
Libra: Om Leeladharai Namah:
Scorpio: Om Brahay Namah:
Sagittarius and Pisces: Om Namo Bhagwate Vasudevaya Namah
Capricorn and Aquarius: Om Namo Krishna Vallabhai Nama
These things will get double benefit for Shri Krishnaji
– By putting perfume in rose water, offering butter along with jaggery gives good luck.
– Offering turmeric, saffron will bring success in marital and judicial work.
– Health will be fine by offering kheer, pudding etc. made from jaggery
Read also-
Sawan 2021: Why Takshakeshwar Nath Temple is called the Shrine of Snakes
Kamika Ekadashi: Sawan Kamika Ekadashi gives relief from sins
.