Kajol had decided to marry Ajay Devgan, then these questions were raised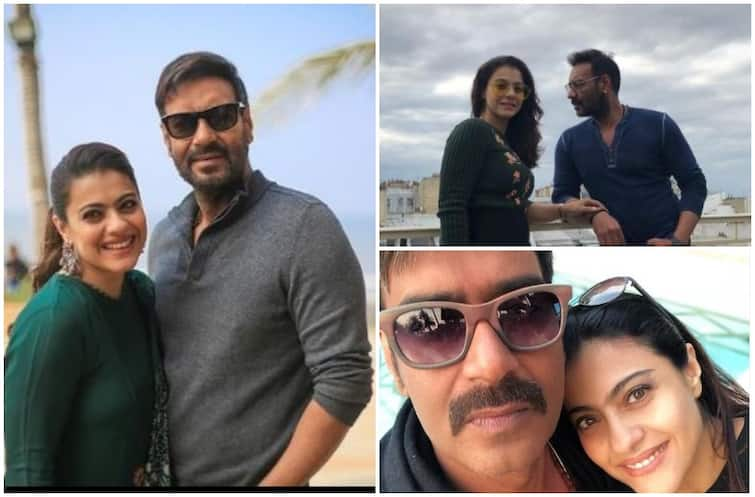 Marriage Advice : Kajol-Ajay Devgan is a very wonderful and loving Bollywood couple. These couples are together for so many years and are very happy in their married life. Seeing them, it is known that even after marriage between the two, the same love remains as it was at the time of marriage. But there was a time when many questions were raised about her marriage, when Kajol was even asked why she married a less famous actor than her.
When Kajol was asked the question about marriage-
When Kajol decided to marry Ajay Devgan, she was asked in an interview why she married an actor who was less popular than her, then Kajol told that it was such a time. When she was completely ready for marriage. She had given almost 9 years to the industry and she wanted to settle down by reducing the work load and she did what she thought was right. The result was that today he is very happy in his married life.
Also read- Marriage Advice: Ranbir Kapoor was about to get married, but the waters turned on his dreams, know how
Kajol taught that professional life is very different from personal-
Kajol's reaction was enough to tell that no matter how much she stays in the limelight in her professional life, but keeps her personal life completely away from the glare. It is very important to understand that no matter what you are doing in your professional life, when it comes to choosing a life partner in personal life, you just have to keep one thing in mind that whom you are choosing your life partner. How is his behavior to you?
Also read- Relationship Advice: Husband Gautam Kitchlu wakes up his wife Kajal Aggrawal in the middle of the night because of this, are you also doing this act?
Life turns –
It doesn't matter whether your life partner is on a higher post or lower than you in the professional life, it does matter how much effort they make to keep you happy. A true partner is the one who is ready to do anything for your happiness.
,