Kangana Ranaut shared her parents' wedding, heard the love story of 'bus stand'
Bollywood actress Kangana Ranaut is very active on social media in addition to her films. Kangana often shares her old photos with fans on social media. Now he has shared a very old picture of his parents on their wedding anniversary. Kangana has also written a sweet message with this picture.
Kangana, along with her parents' wedding photo, has told how her parents had hidden it from their children as a child that their love marriage took place. Later everyone came to know that it was not an orange but a love marriage. Kangana shared the love story of her parents, wrote, 'Today is the anniversary of my parents' wedding. When we were growing up, we were lied to that it was a traditional orange marriage. Much later Nani told us that there was an affair between them. Papa saw Mami at the bus stand coming back from college. After this, the father started going in the same bus daily until Mami did not notice him.
Kangana further wrote, 'When Papa sent the marriage relationship, Nanaji immediately refused because Papa's image was not very good while Nana found a government job groom for the mother. The mother was very sweet to Nana ji and he used to call her Guddi affectionately. But the mother stuck to this marriage and convinced Nana to marry her. Thanks for this Happy Anniversary. '
Meanwhile, on the work front, Kangana's next film 'Thalaivi' is ready for release in which she will be seen in the role of former Tamil Nadu Chief Minister Jayalalithaa. Earlier the film was supposed to release on 23 April but due to Corona virus its release has been postponed. Apart from this, Kangana will also be seen in the films 'Dhakad' and 'Tejas'.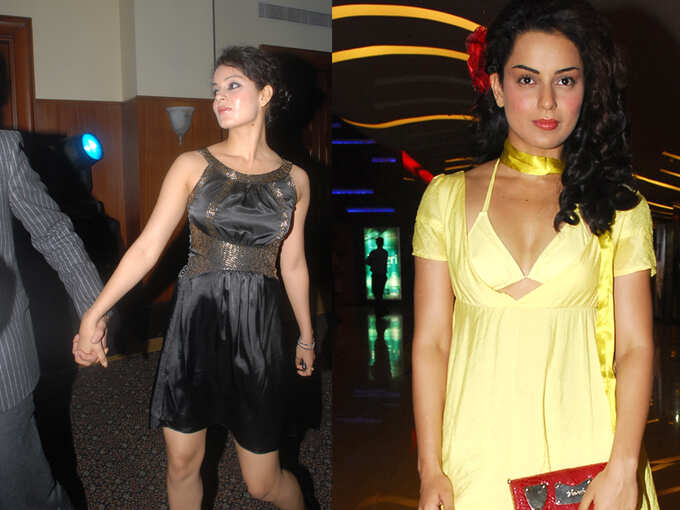 .