Kareena Kapoor's fitness secret, know how to make a zero-size figure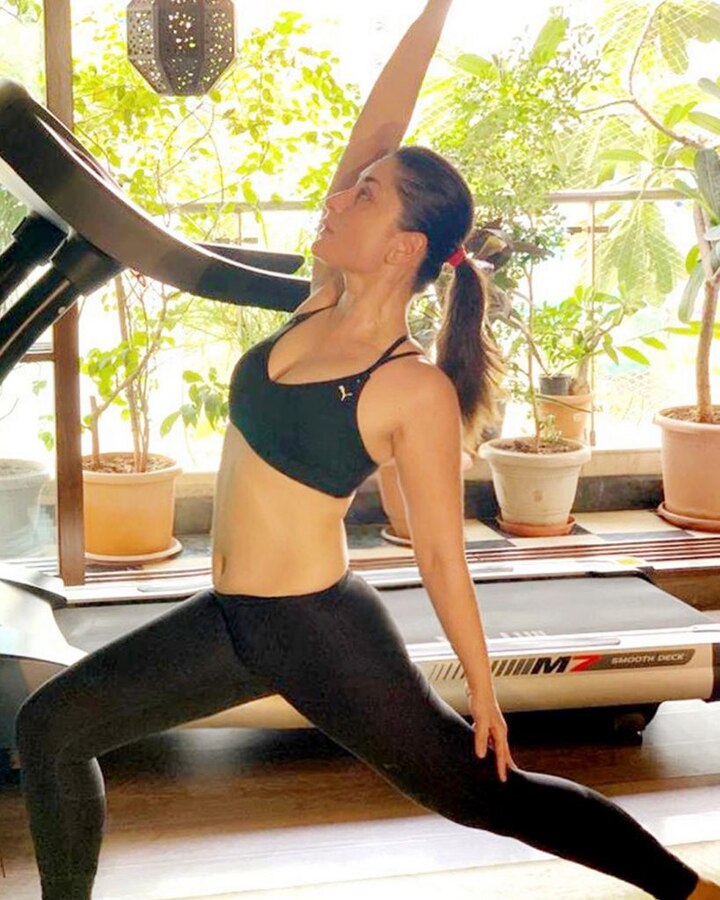 Fitness Secret: Bollywood actress Kareena Kapoor (kareena kapoor) is known for her acting as well as her beautiful figure. Kareena Kapoor has become very famous among girls with her zero-size figure. Before marriage, after marriage and now even after the birth of two children, the way Kareena has maintained her fitness is amazing. Every girl wants to get a figure like Kareena today.
However, Kareena has to work very hard for this. Kareena has been doing a lot of exercise and yoga in her pregnancy too. Kareena's friends, family members and fitness trainers keep sharing videos of her workout sessions. Kareena also revealed her fitness mantra in one of her interviews. Kareena said that every morning she does her favorite yoga posture Surya Namaskar. She used to do 108 Surya Namaskars at a time to get a zero size figure during the Tashan movie. Although now she only performs 50 Surya Namaskars.
According to the celebrity nutritionist Nikhil Vats, 'every solar muscle from head to toe is used in Surya Namaskar. 12 poses in Surya Namaskar work to activate our 7 chakras. Due to Kareena's years of hard work and Stamina, she was able to do 108 Surya Namaskars. However, you can start it with 10 Surya Namaskars. It takes a lot of strength in every single stretch of it. This exercise helps most in balancing the heart and muscles. The right way to do this is to stay at least one minute in each pose. You can start with 30 seconds of hold. This will also help you in strength and digestion.
Kareena's gym exercise
Kareena Kapoor told her fitness secrets that she loves to walk but yoga and functional training are the ultimate fitness mantra. Kareena plays the most during workout sessions. Apart from this, he also likes to do rope exercises, kettle-bell squats and boxing.
Kareena's Fitness Food
Keeping in mind her fitness, Kareena also controls a lot on food. She prefers to eat homemade food instead of eating junk food outside. Kareena has her dinner at 8 pm. Kareena used to eat non-veg earlier but now for the last 10 years, Kareena has given up non-veg food. They like to eat dal-rice and khichdi.
Also read: Follow these beauty tips to improve your face from Kareena Kapoor to Malaika Arora
.