Karine Lacombe: "The coronavirus could become seasonal"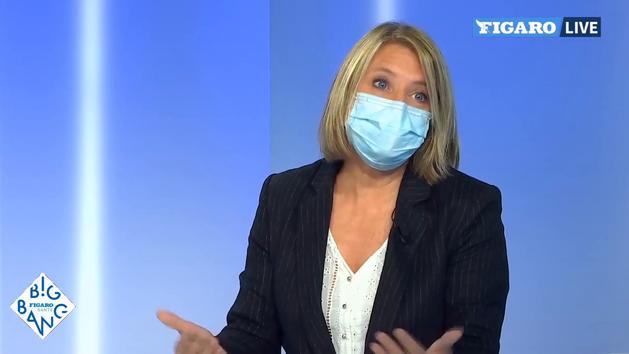 BIG BANG HEALTH – As part of a debate on containment, the infectious disease specialist, head of service at Saint-Antoine Hospital, did not exclude this hypothesis.
Perhaps the current coronavirus could become a seasonal virus. In response to a question from a user of Figaro, Tuesday, October 20, Karine Lacombe felt that this scenario was not to be neglected. One of the four seasonal coronaviruses responsible for current colds would have even emerged in the Middle Ages, recalls the infectious disease specialist, head of service at Saint-Antoine Hospital.
This topic was discussed in the context of a lively debate devoted to the medical consequences of confinement, with Cyrille Vanlerberghe, Editor-in-chief Sciences-Médecine at the Figaro, as moderator and broadcast live from the Figaro studios. The infectious disease specialist was discussing with Jean-François Toussaint, professor of physiology at Paris-Descartes University and Antoine Pelissolo, psychiatrist at Henri-Mondor hospital in Créteil.
After this first morning of the Big Bang Figaro dedicated to containment, the event will continue each morning until the end of the week live from Figaro.fr at 10:30 am. Tomorrow, Wednesday October 21, the morning will be devoted to the research. On the program in particular: Stéphane Bancel, CEO of the American laboratory Moderna Therapeutics, live from Boston, a debate on research into treatments and vaccines with, among the speakers, Olivier Bogillot, president of Sanofi France, a report at the Institut Pasteur or another analysis by economist Nicolas Bouzou on the economic consequences of the health crisis.
.