Keep your smartphone and gadgets safe with colors and water while playing Holi, follow these tips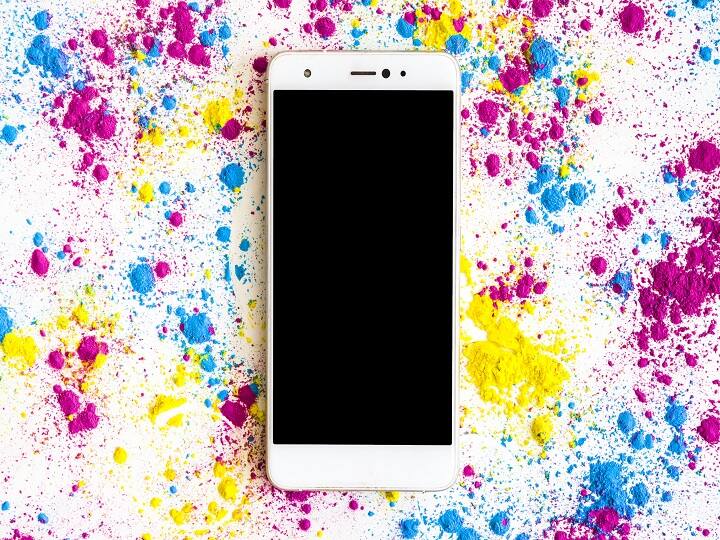 There is only a few days left for the festival of Holi (Holi 2022). People have already started showing enthusiasm about the festival. On the day of Holi, everyone comes out of their homes and plays Holi with their friends, relatives and family. In such a situation, nowadays everyone has a smartphone. It is not possible in today's time to leave the house without a smartphone.
In such a situation, it becomes a big challenge to keep your mobile phone and gadgets safe on the day of Holi. We all know that if water or color goes into any electronic item, it gets spoiled. In such a situation, if you also face this kind of problem every year or two, then by following the tips given by us, you can keep your mobile smartphone safe from Holi colors and water. So let's know about those tips-
Keep mobile phones and gadgets safe from Holi colors like this-
1. The most common problem in Holi is that during this time the color gets on the earphones and other gadgets. Because of this, they sometimes get spoiled too. In such a situation, to protect the gadgets from the color of Holi, you should apply glycerin or moisturizer on it. With this, after Holi is over, you can easily remove the color by wiping it.
2. To keep the phone or mobile phone safe from water and Holi colors, store it in an airproof Ziplock bag or waterproof bag and keep it in your pocket. This will keep the mobile phone safe from water and colors.
3. To keep the speakers of the mobile phone safe, you close it with tape. With this, keep the speakers and charging port safe from water and paint.
4. Whenever you store the phone in an air-proof Ziplock bag or waterproof bag, take special care to keep it in silent mode. By keeping it on silent mode, you can keep the speakers of the mobile phone safe from water and color.
5. Nowadays most of the people keep the biometric lock in the mobile phone. In such a situation, it becomes difficult to open the mobile phone from the top of the Ziplock Bag. In such a situation, instead of biometric lock, you can choose the option of PIN or Pattern lock. With this you will be able to open and operate the phone easily.
6. If your phone is locked in a Ziplock Bag, then keep in mind that in such a situation do not charge the mobile phone. Doing so can be very dangerous. Along with this, if the Ziplock Bag is wet, then do not charge it too. This increases the risk of electrocution and the risk of damage to the mobile phone manifold.
7. On Holi, try to avoid wearing a smartwatch either. If you want to wear it, then take special care that it should be water proof. If it is not waterproof, then keep it covered with a plastic bag, so that it does not spoil if paint and water fall on it.
8. Many people think that if the mobile phone or gadgets get damaged due to water falling, then they can change it in the guarantee period. But, it is absolutely wrong to think so. The company does not cover the guarantee in case the gadget gets damaged due to water. Therefore it is very important to take care of yourself. Otherwise you may regret a lot later.
read this also-
These symptoms are a sign that the amount of phlegm has increased in your body.
Horoscope 15 March 2022: Hanuman ji will keep an eye on these zodiac signs, know today's horoscope of all the zodiac signs
,