Keratin Treatment: Bring shine to lifeless hair, know the best way to do keratin at home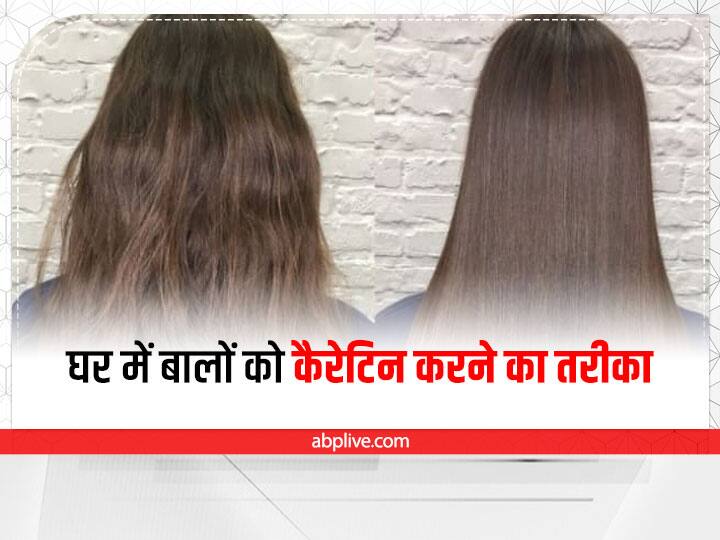 How to Do Keratin at Home: Normally 3 thousand to 5 thousand are spent in getting keratin treatment in the parlor, but if you want, you can easily do keratin at home too. There are two ways in which the first is to apply readymade keratin pack on the hair at home. The second is a homemade mask, which will add shine to the hair like a keratin treatment.
What is keratin?
Actually, keratin is a protein treatment for damage hair, in which a layer of cream is applied on the hair. Then absorb them in the hair for two days with hair dryer and pressing and then wash it after two days. After this, keratin protection shampoo has to be used to maintain the hair.
benefits of keratin
This gives strength to the hair and reduces hair fall. Along with this, the dryness that comes in the hair due to hair color or other treatment is reduced and the hair becomes soft and smooth.
How to make keratin at home?
For this, you can apply a hairpack of honey-egg and almond oil once a week. By applying this pack 4-5 times a month, the hair will be straight and smooth and will also become strong. To make this pack, mix 1 egg, one spoon almond oil and 1 spoon honey and apply it well on the hair. If the length is more then double the stuff. Apply it and keep it for 20-25 minutes and then wash with mild shampoo. Apply this pack every week and hair fall will stop within 1 month and hair will become very soft and shiny.
Also read: Health Tips: Avoid these things in case of UTI, otherwise the problem may increase
,