Know the benefits of eating walnuts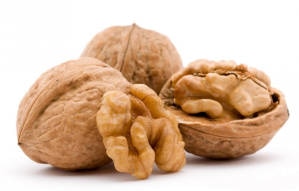 Walnut benefits: If you want to keep the mind sharp and active, then you must eat dry fruits in your diet every day. Almonds and walnuts are most beneficial for the brain. Eating walnuts makes the brain sharp. You must have heard people saying this. Nutrients like calcium, magnesium, iron phosphorus, copper, selenium are found in walnuts apart from proteins. Eating walnuts not only makes your brain sharp, but many other properties are also found in it. Know how beneficial a walnut that looks like a brain is.
benefits of eating walnuts
1- Eating walnuts increases the power of the brain. The nutrients found in it sharpen the brain.
2-Eating walnuts makes the skin shiny and hair strong. Walnuts contain biotin and vitamin 32, which reduces the problem of hair fall.
3-Walnuts also benefit in diabetes. It is very effective for type 2 diabetes. Walnuts dilate blood vessels and reduce metabolic syndrome.
4-Eating walnuts during pregnancy provides essential nutrients to the baby.
5Heart diseases are kept away by eating walnuts. Walnuts contain anti-oxidants and omega 3 fatty acids, which are beneficial in heart diseases.
6- Walnuts are very beneficial for the brain. Eating walnuts removes tension and gives good sleep.
7-Walnuts control blood pressure and maintain energy in the body.
8Walnuts help a lot in reducing cholesterol. Eating walnuts increases good cholesterol in the body.
9In this, omega 3 fatty alpha linolenic acid makes blood clot in our body. Due to which the blood does not flow much when it is injured.
10- Eating walnuts regularly reduces the chances of heart attack and also reduces the risk of cancer.
Check out below Health Tools-
Calculate Your Body Mass Index ( BMI )
Calculate The Age Through Age Calculator
.