Know the unique story of the most fruitful fast of Vishnu worship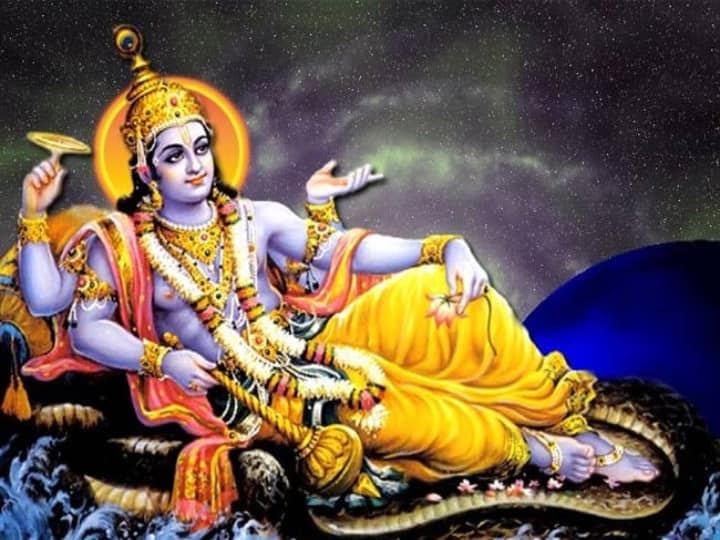 Kamika Ekadashi: Shravan Krishna Ekadashi i.e. Kamika Ekadashi is falling on 4th August this time. The story of this Ekadashi is very unique and fruitful. It is said that during the Mahabharata period, Dharmaraja Yudhishthira asked Shri Krishna about Shravan Krishna Ekadashi. Then God said that elder brother, Lord Brahma himself had told the story of this Ekadashi to Naradji. On this Brahmaji told that the name of Shravan Krishna Ekadashi is Kamika. On this day Lord Vishnu's conch shell, chakra and mace are worshipped. By their worship, bathing in the Ganges, Kashi, Naimisharanya and Pushkar, bathing in Kurukshetra and Kashi on solar and lunar eclipses, the ocean, the earth including the forest, the Godavari in Jupiter in Leo and bathing in the Gandaki river gives equal virtue. p>
Such people must worship Kamini Ekadashi
– People who are saved from sinful deeds and hatred, should fast on Kamika Ekadashi and worship the mace form of Vishnu. This destroys all sins.
– One who worships Kamika Vrat never takes birth in Kuyoni. The person who offers Tulsi Dal to Lord Vishnu on this Ekadashi, remains free from all the sins of the world.
– The fruit of worshiping Tulsi Dal is equal to donating four loads of silver and one weight of gold. By watering Tulsi, all the troubles and sins are destroyed by philosophy. Touching makes a man pure.
How to do fasting worship
Worship Lord Vishnu on the day of Kamika Ekadashi, taking a vow of bathing etc. Offer fruits, flowers, sesame seeds, milk and Panchamrit to the Lord. It is beneficial to recite Vishnu Sahastra in addition to bhajan kirtan throughout the day. The duration of its fast is about three and a half hours from 5.44 am to 8.25 am.
Special importance of Deepdan
Deepdan should be done on the night of Kamika Ekadashi. By lighting a lamp in the temple of God, the ancestors get the fruit of drinking nectar in heaven. Those who light a lamp of ghee or oil, they go to the sun world, illuminated by a hundred crore lamps.
Read:
Chanakya Niti: If you want the grace of Lakshmi ji, do not do this work even by forgetting in life, know Chanakya Niti
Pradosh Vrat: This day is the first Pradosh fast of Sawan, recite this story, wishes will be fulfilled, respect will increase
.