Last successful tests for the European Martian robot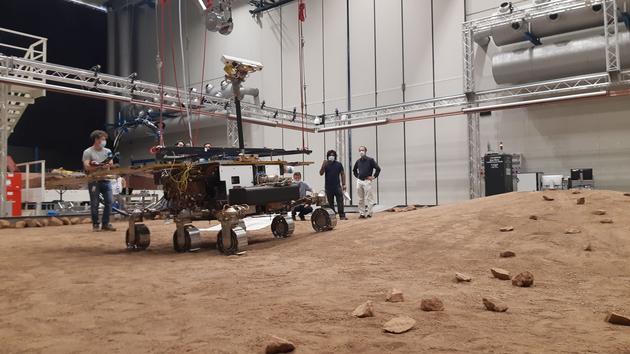 The rover of the ExoMars mission is ready to leave for Baikonur, from where it must take off in September towards the red planet.
After missing its two previous launch windows, in 2018 and 2020, the ExoMars mission from the European Space Agency (ESA) and Russian space agency Roscosmos finally appears to be on track for a launch to the Red Planet in September. 2022.
Hampered by numerous technical problems, and disrupted by the Covid epidemic, the program has passed two crucial stages in recent days. Two essential tests before pretending to take up the most ambitious challenge ever launched by European scientists and engineers: succeeding in landing on Mars a robot whose objective is nothing less than to try to find the first traces of life on another planet than Earth.
A similar field
The first of these two stages was, in December, the last test of the parachutes intended to slow down the arrival of the machine in the Martian atmosphere. The success was made possible thanks to the help of NASA specialists after two bitter failures of these same parachutes during tests at high altitude…
.