Laurent Fabius: "The psychological aspect of a COP is very important"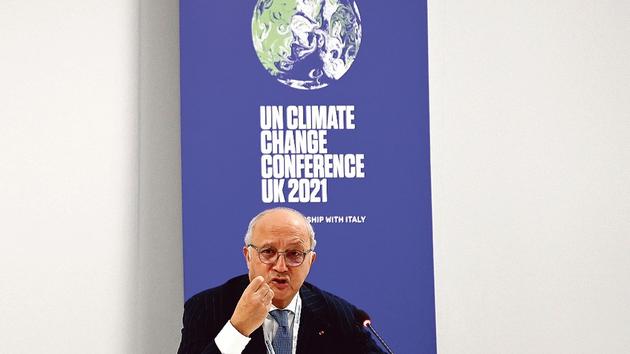 MAINTENANCE – The former prime minister discusses the progress of COP 26.
On December 12, 2015, the president of COP21, Laurent Fabius, sealed the Paris agreement with a green hammer. The President of the Constitutional Council went to Glasgow at the end of the week to take stock of the progress of the international climate conference.
LE FIGARO. – How do you see the start of this COP26?
Laurent FABIUS. – The Paris conference is the benchmark. Now we have to move forward in action, and from this point of view there have been a number of announcements in recent days which include fundamental and positive elements, others to verify. I find the atmosphere more optimistic than a few weeks ago. It's positive. Each COP is different, but the psychological aspect is always very important.
Read alsoCOP26: NGOs denounce "catastrophic" management, the UN apologizes
Can all these international commitments, bringing together many countries but without any real constraint, really be taken seriously?
There are various things. The one on methane reduction is a good one.
.