Lemonade with black salt is effective in weight control, know what else the body gets from drinks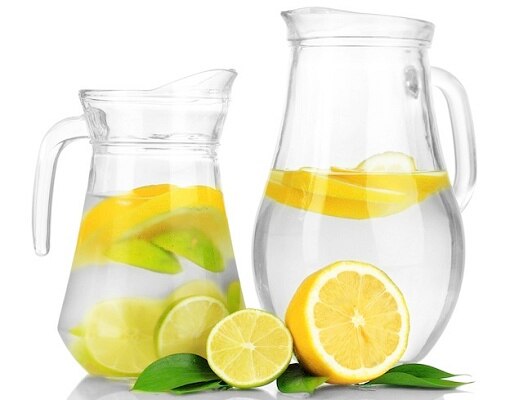 Exercising with a diet is very important to reduce the increased body fat. We know that the combination of some foods is very helpful in boosting our metabolism and also reduces weight rapidly. Combination of black salt with lemon water is also very effective.
Lemonade keeps the body hydrated
To reduce belly fat, drinking lukewarm lemonade on an empty stomach in the morning is considered a very effective remedy. In fact, lemon is considered to be rich in vitamin C, low in calories and a good source of antioxidants, vitamins and minerals. Consuming lemonade keeps the stomach full. In addition, it also keeps you hydrated and reduces weight by boosting metabolism. If black salt is added to lemonade, it works like a icing on your bed for your health. Actually black salt is rich in natural minerals which are also very important for human body.
Digestion is fine by drinking a drink
Due to this tangy drink, the problem of digestion is also relieved. Also it smoothes out bowel movements. Indigestion problem is eliminated with its regular intake. Salt and black salt play an important role in weight gain. If your internal digestion system is not working properly, then your excess body fat will never be reduced. At the same time, drinking black salt with nimbu water removes the unwanted toxin of the body. This increases your body's metabolism and weight loss.
It also benefits
The pH level is also maintained by drinking black salt mixed with lemonade. Which helps in reducing the problem of acidity, skin problems osteoporosis and arthritis. Along with this, black salt also helps in absorbing more nutrients from the food you eat. Being rich in antioxidants, it controls high blood pressure, cholesterol level and prevents blood clots from forming.
How to make drinks
Take a glass filled with normal or lukewarm water, add 2 tablespoons lemon juice and a pinch of black salt. After this, mix the water well with the help of a spoon. You can take this drink in the morning on an empty stomach or after eating something. Remember that this is just a trick that can play a lot in your weight loss plan. Just by drinking this water, you cannot achieve your weight loss goal. Along with healthy diet, exercise must also be done to reduce weight.
read this also
America: 14 years of Indian origin Anika did research on making Covid-19 medicine, won so many lakhs of rupees
Punjab becomes the first state to introduce a bill against the Farmers Act of the Center, the provision for punishment for paying less than the MSP
.