Light pollution: beware of the excess of smartphones and LEDs for our retinas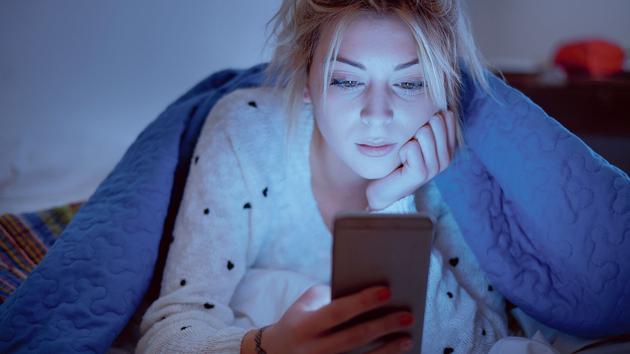 ANALYSIS – In a report the chronobiologist Dr Yvan Touitou and the ophthalmologist Jean-Louis Dufier, have shown that, through misuse, the beneficial light can become a formidable polluter.
The end of the XIXe century saw the birth of the electric bulb, a real revolution in lighting. Since then, the search for increasingly powerful light sources has aimed to increase energy performance, improve the quality of the light emitted and extend the possibilities of using this artificial lighting.
Read alsoBlue LED light, the new enemy of our sight
In a recent report presented to the National Academy of Medicine, we showed that, through misuse, the beneficent light can become a formidable polluter. Indeed, exposure to new high-performance light sources is toxic to our retina. Thanks to the photoreceptors that line it, this thin membrane is able to transform a light signal into a nervous message that the brain will interpret as an image. However, light is electromagnetic radiation: it carries energy that can damage these receptors by interacting with eye tissue.
It is, moreover, particularly deleterious
.