Make delicious spicy parathas from left over lentils in winter, healthy breakfast is ready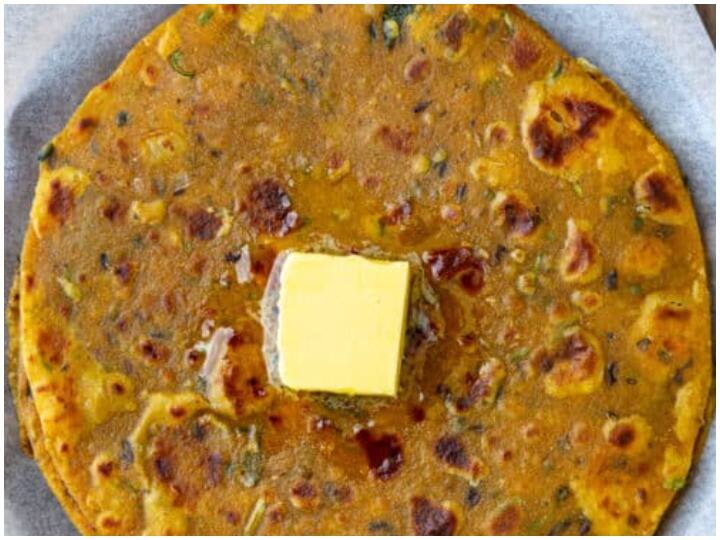 Dal Paratha Recipe: Many times when no one eats food, the lentils are left. No one likes to eat the leftover dal again. In such a situation, you can make some new dishes from the remaining night dal. You can prepare spicy parathas from the remaining lentils. Children like these parathas very much. Many times when children show tantrums in eating lentils, you can feed them these delicious parathas made from lentils. With this, your remaining lentils are also used and a healthy breakfast is also ready. It is quite easy to make spicy lentil parathas. Know its recipe
Ingredients for making Dal Paratha
2 cups wheat flour (depending on the amount of pulses)
1 bowl leftover lentils
3 tbsp finely chopped coriander leaves
3-4 tbsp oil
salt to taste
tsp cumin
tsp garam masala
2 finely chopped green chilies
Dal Paratha Recipe
1- First of all, make a little space in the flour and put the lentils.
2- Now add cumin, salt, green chili, green coriander, garam masala and 1 tsp oil in it.
3- Mixing the lentils in the flour, knead a soft dough like paratha.
4- Try to knead the flour completely in the pulse itself, if the dough seems too dry then add 1-2 table spoon water.
5- Now keep the dough covered by 15-20. So that the dough gets set well.
After the dough is set, grease it with a little oil.
7- Now make round, triangular or square parathas of your favorite shape by making dough.
8- Apply oil to make a layer in the paratha. This makes parathas very good.
9- Prepare this type of paratha by rolling it lightly. Apply ghee and roast it well on medium flame.
10- Hot paranthas of lentils are ready. You can eat them with sauce, coriander chutney or curd.
Also read: Kitchen Hacks: Homemade restaurant like methi matar malai ki sabzi, here is a simple recipe
,