Make dosa with a new twist, know the easy recipe of coconut dosa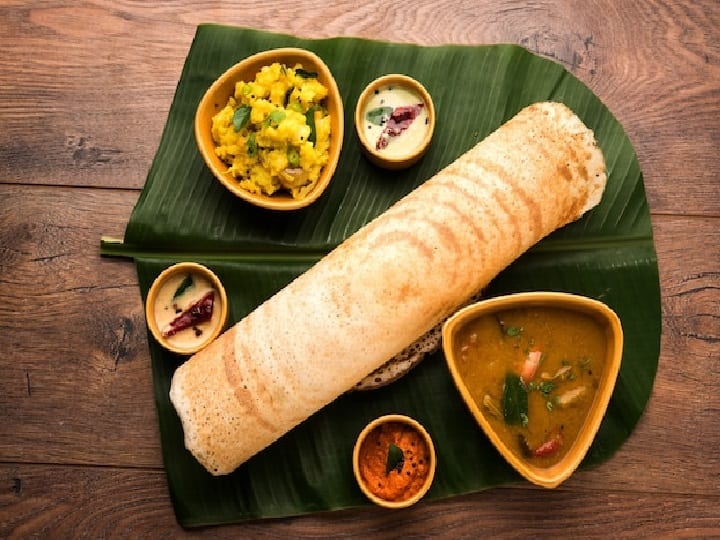 Coconut Dosa Easy Recipe: Dosa is a South Indian recipe, but now people in North also eat it fiercely. Dosa is as tasty as it is healthy. There are many types of dosa like rice dosa, rava dosa, masala dosa, onion dosa, lentil and rice dosa etc. However, today we are going to tell you about a very wonderful variety of Dosa i.e. Coconut Dosa. You can easily try this recipe at home in summer.
Usually coconut chutney is also served with dosa, but, if you like coconut very much, then you can use it to make dosa. This is a very healthy and tasty dish. So let us tell you about the process of making coconut dosa and its ingredients-
Ingredients needed to make Coconut Dosa-
Rice – 2 cups
salt to taste
oil as needed
coconut-half
Fenugreek seeds – half teaspoon
Easy way to make Coconut Dosa-
To make Coconut Dosa, first take 2 cups of rice and keep it soaked.
Apart from this, soak 2 spoons of fenugreek seeds and coconut as well.
Grind fenugreek in the morning as well.
Leave it overnight. Waking up in the morning, separate the rice water and wash it 2 to 3 times.
Make a batter by grinding this rice.
If the batter is too thick, dilute it by adding water.
Mix fenugreek, coconut and salt in it.
After this leave it for 2 to 3 hours.
Then pour oil on a non stick pan and cook it by pouring batter on it.
When it turns golden brown, take it out.
Now serve this dosa with chutney and sambar.
read this also-
Summer Food: Eat these things to keep energy in the body during the summer season
Weight Loss Tips: Honey or Jaggery, know what is beneficial for weight loss
,