Make nimona with green peas in this way, you will get rich taste and will be healthy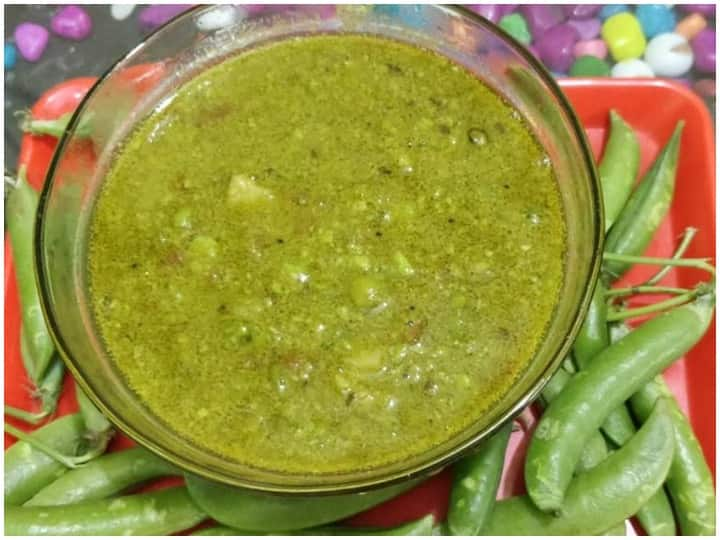 Matar Ka Nimona: In winter, fresh and raw green peas come, the taste of peas is very good in pulao, matar paneer, aloo matar, paratha and kachori. Eating peas gives many benefits to the body. Eating peas reduces weight and keeps the heart healthy. Diabetic patients can also eat green peas and other dishes. Vitamin A, B, C, E and K are found in peas. Apart from this, peas are a good source of zinc, potassium and fiber. Today we are telling you the recipe of a delicious vegetable made from peas. It is called pea nimona. Matar ka nimona is a delicious and very tasty vegetable. You can eat it with paratha, roti and rice. Know the recipe of making Matar Ka Nimona.
Ingredients for making Matar Ka Nimona
2 cups fresh green peas
Onion paste 1 cup
Tomatoes 2 crushed
a pinch of asafoetida
Ginger 1 tsp chopped
Garlic 5-6 cloves chopped
Coriander Powder 1 tsp
Red chili powder tsp
turmeric powder half tsp
cumin tsp
Bay leaf
green cardamom 3
clove 2
cinnamon 1 piece
salt to taste
oil 1 tbsp
ghee or butter
Green Coriander Finely Chopped
recipe for making nimona
1- First of all, grind half the peas finely in the mixer and grind half the peas coarsely or coarsely.
2- Now grind ginger-garlic or grind it in a mixer to make a paste.
3- Coarsely crush the spices including cumin, cinnamon, clove and green cardamom.
4- Heat ghee or butter in a pan. Now add asafoetida and ground peas and stir it.
5- When the pea paste stops sticking in the pan, then turn off the gas.
6- Now heat oil in another kadhai and fry bay leaves and onion paste in it.
7- When the onion turns brown, add turmeric, red chili, coriander powder and salt and fry it on medium heat till it leaves the oil.
8- Now add tomato puree and cook for a while.
9- Now add ground pea paste to it and cook the vegetable for 15-20 minutes by adding water according to the need.
10- Nemona is ready, now add coriander and serve it with roti or paratha.
Also read: Kitchen Hacks: Besan pudding keeps the body warm, must feed it to children and the elderly in winter, know the recipe
,