Make Oreo Chocolate Cake in 5 Minutes on Christmas, Here's the Recipe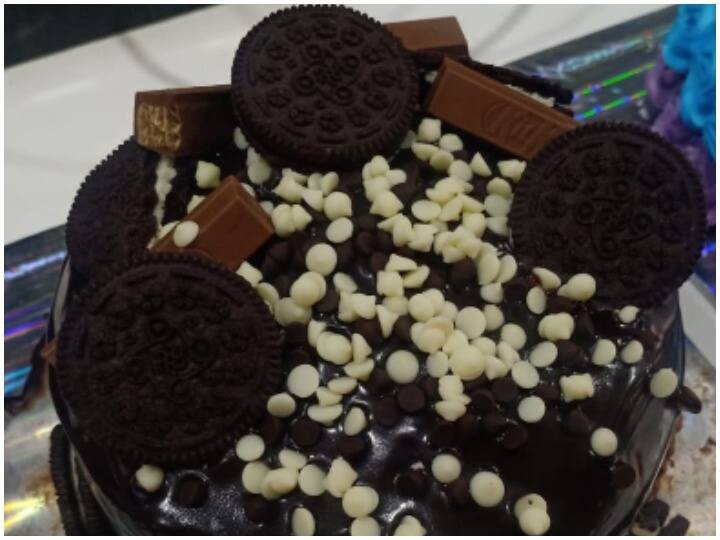 Oreo Chocolate Biscuit Cake Recipe: On Christmas, Santa brings gifts for the children. Cake is made at home. If your children are also insisting on eating cake on Christmas and you do not have time to make cake, then you can make a cake made from biscuits in a hurry. If you have chocolate Oreo biscuits, then you can easily prepare a cake from it in just 5 minutes. This cake looks very tasty to eat. Know the recipe of making cake with oreo biscuits.
Oreo Cake Ingredients
2 packets oreo biscuits
1 tbsp sugar powder
1/2 tsp baking powder
1 cup milk
butter or ghee for baking
cream or chocolate for garnish
Oreo Cake Recipe
1- To make cake from Oreo biscuits, first crush the biscuits in a blender.
2- Add milk and powdered sugar to this batter. You can increase or decrease the quantity of milk according to the batter.
3- You have to prepare a smooth batter to make the cake.
4- Now grease the vessel in which the cake is to be baked and put the batter in it.
5- Now put the cake in the oven to bake. If you are making cake in cooker then you can make it like normal cooker cake.
6- Cake is made in the cooker in 30 minutes. It will take you 20-30 minutes to cook it in the oven.
7- If you want, you can garnish the cake with cream and nuts on top.
8- Quick Oreo cake is ready for Christmas. Kids will love this cake.
,