Make potato parathas like this, they will never burst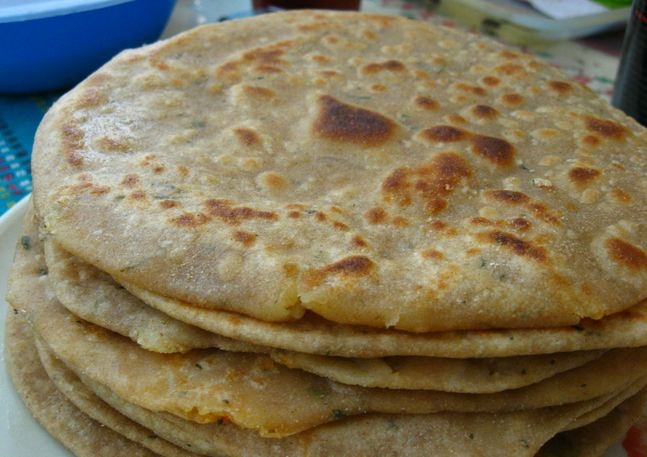 Perfect Aloo Paratha Recipe: In the rainy and cold season, everyone likes to eat hot potato parathas. Aloo parathas are as delicious as they are easy to make. You can also get potato parathas very cheap in the market. This is the reason why people from all walks of life like to eat potato parathas. You will find some or the other stall of potato parathas outside offices and companies. If you get to eat potato parathas and coriander tomato chutney in the house, then it is fun. However, some people complain that the potato parathas made by them burst and do not even puff up. Today we are telling you some such tips and tricks that will make your potato parathas puffy without tearing. You have to keep these things in mind while making parathas.
Make Potato Parathas With This Trick
1. To make potato parathas, first of all, mix 2 teaspoons of vegetable oil and salt in the flour you are applying.
2. Keep in mind that for making potato parathas or any kind of stuffed parathas, you have to apply a slightly thinner dough than roti.
3. Now cover the dough for a while and keep it to set.
4. If you want, you can also add 2 spoons of curd to the flour. This will make the parathas very crispy.
5. The potatoes you are boiling now do not have to be boiled for too long. Your potatoes should not burst while boiling.
6. You should not keep potatoes in water for a long time. After opening the cooker, immediately remove them in a plate or sieve.
7. Potatoes should be mashed well to prepare pitti. The best way is to grate the potatoes.
8. If your pith becomes thin, then add salt to the hot potato itself.
9. With this, the pitti does not become thin even after keeping it in the fridge. No matter how long you make the parathas, the pitti will remain tight.
10. If you are adding onion to the potato paratha, then the onion should be chopped very finely.
11. Green chilies and green coriander falling in the filling should also be finely chopped.
12. Potato parathas can burst if cut coarsely.
13. Now take a dough ball and roll it a little on the wheel. Now fill the piti in it.
14. Roll the parantha with a light hand, you will get the parathas becoming full of flowers.
15. While making parathas, you have to keep the flame medium only.
Also read: Make aromatic garam masala at home, the taste of the vegetable will be doubled
.