Make tandoori malai chaap at home without tandoor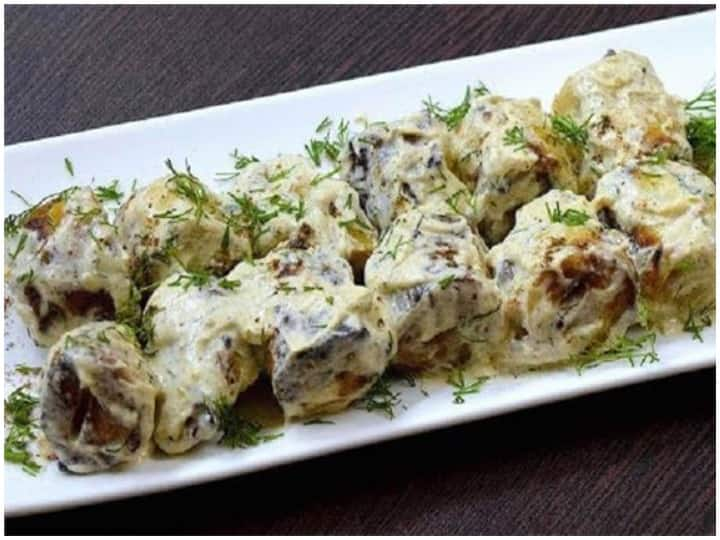 Tandoori Malai Chaap Recipe: Chap is a good alternative to protein. Chaap is not less than non-veg for vegetarian people. People like chap very much. On the other hand, you can make chaap in many ways like gravy chaap, masala chaap, malai chaap, tandoori chaap. Yes, today we will tell you how to make Tandoori Malai Chaap, that too you can easily make it at home without tandoor… So then let's know how to make Tandoori Malai Chaap…
Ingredients for making Tandoori Malai Chaap-
Soya chaap 6 sticks, ginger and garlic paste 1 tsp, 1 capsicum, cup curd, 2 tbsp cream, grated panini cup, 4 finely chopped red chillies, 2 tsp oil, salt to taste, 1 tsp tandoori masala, 1 spoon garam masala, half a teaspoon red chili powder, finely chopped coriander, half a lemon.
Recipe to make Tandoori Malai Chaap-
To make Tandoori Malai Chaap, first take out the soya chaap from the stick. Now cut it into small pieces and keep it in a bowl. After this, mix curd, ginger and garlic paste and kasoori fenugreek and salt in the arc and keep it for 20 minutes. At the same time, on the other side, roast the capsicum on the flame from all sides. After this, when it is roasted, keep it to cool down. After this, when it cools down, separate its burnt layer.
Then grind capsicum and chilli. After this, add chili paste, cream, paneer salt, tandoori masala, garam masala and red chili powder to the soya chaap and mix it well. After mixing, keep it again for 20 minutes. After this take a pan and heat oil in it. As soon as the oil becomes hot, add soya chaap and cook for 20 minutes. When it is cooked, take it out in a plate and garnish it with coriander. In this way your tandoori malai chaap is ready.
also read
Kitchen Hacks: How To Make Bread Pizza On Griddle Without Oven, Learn Recipe
Recipe: Quickly make Corn Suji Balls for breakfast, know its recipe
.