Make Tasty Chili Cheese Toast with Tea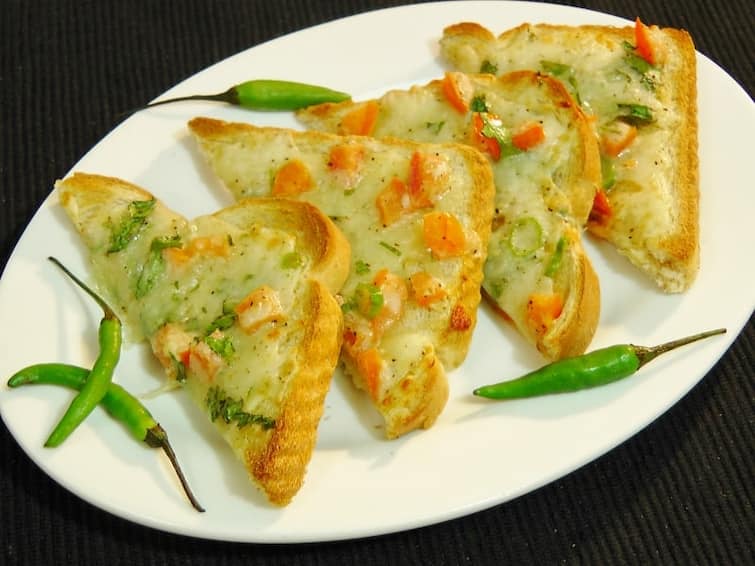 Chilli Cheese Toast Recipe: What to make for breakfast everyday. This problem is becoming common nowadays. In such a situation, we used to think that make something that can be made quickly and breakfast is also done, then now you do not need to worry in such a situation. Yes, we have brought here a fun breakfast for you, which will be ready immediately and everyone in your house will also like it. Yes, in such a situation, if there is a toast made like a market at home, then enjoy it. Here we will tell you about Chili Cheese Toast, how you can prepare them at home instantly and feed everyone in breakfast, so let's know-
Chilli Cheese Toast Ingredients for making-
3 green chilies
2 red capsicum
2 cloves garlic
2 tsp coriander leaves
1 tsp butter
1 cup processed cheese
4 bread slices
Salt
tsp chili flakes
Chilli Cheese Toast recipe-
To make Chilli Cheese Toast, first mix finely chopped green chilies, capsicum, garlic, and butter well. Add salt chili flakes to this mixture. After this, heat a pan and bake the bread well from 1 site, now apply the cheese mixture on the fried side of the bread. After this, toast the bread again in the pan. Your Chilli Cheese Toast is ready. On the other hand, if you want, you can grate a little mozzarella cheese on toast and serve it to your guests with tea.
read this also-
Kitchen Hacks: Bajra Roti Controls Belly Fat, Learn How To Make It
Health Care: Do you also like tandoori roti, it may be harmful
.