Make Tasty Walnut Barfi for kids, the taste is such that fingers will keep licking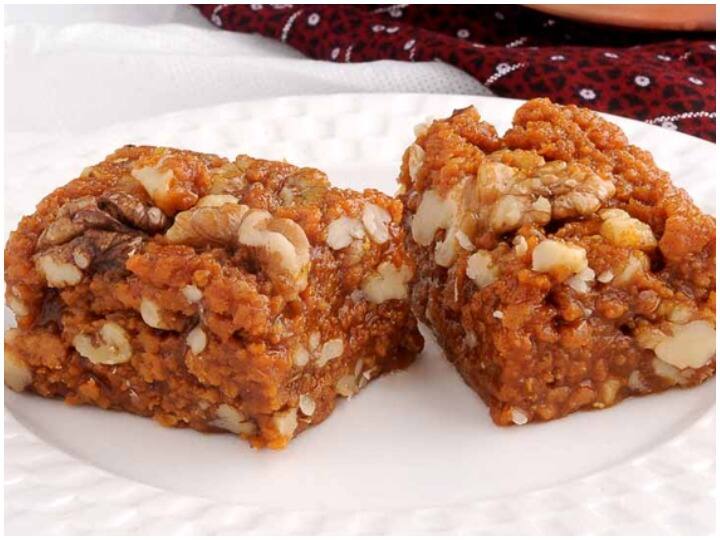 Dry Fruits Barfi Recipe: Eating dry fruits is very important to keep the body healthy. It is also necessary to eat nuts for the brain and proper development of children. In such a situation, many times children do not like to eat dry fruits. Children are tantrums especially in eating walnuts and almonds. Walnuts are very important for the development of the brain of children. You must feed them walnuts. If the child is not eating walnuts, then you can feed him walnuts as a dish. You can make walnut barfi and give it to the child. This will bring a new twist to the test and your child will enjoy the taste of walnut barfi. Let us know how you can make barfi from walnuts instantly.
Ingredients for making Walnut Barfi
Walnuts – 1/2 cup

Sugar – 2 tbsp

Milk Powder – 2 tbsp

Milk – 2 tbsp

Nutmeg powder – a pinch

Ghee – 1 tsp
Walnut Barfi Recipe
1- To make Walnut Barfi, first of all, you need a nut ie kernel.
2- Now mix milk, milk powder, nutmeg powder and sugar in a bowl to make barfi.
3- We are telling you to make barfi in microwave. Therefore the utensils should be microwave friendly.
4- Mix walnuts and ghee in another bowl and roast it in the microwave for 2 minutes.
5- Now add the mixture prepared from milk and mix it.
6- Now you have to microwave all these things for 1 minute.
7- Now grease the vessel in which the barfi is to be made by applying ghee.
8- Remove the barfi mixture from the microwave and put it in the tray and keep it set.
9- You have to keep it like this for about 1 hour. After this cut the barfi into desired shape.
10- Delicious walnut barfi is ready. You can feed them to the baby at any time.
Also read: Kitchen Hacks: Healthy and Tasty Coconut Oreo Shake for Kids, Know the Recipe
,