Make this Diwali something special, send best wishes to friends and relatives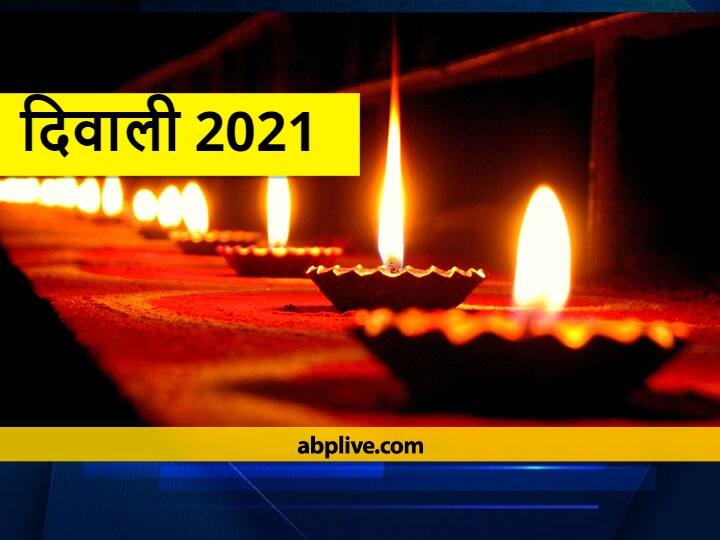 Happy Diwali 2021 Wishes: The festival of Diwali is celebrated across the country on the new moon day of Kartik month. At the same time, along with Dhanteras, Diwali festival is being seen across the country. The festival of Diwali is celebrated with great joy and enthusiasm across the country. This year on November 4, the festival of Diwali is being celebrated on Thursday.
In Hinduism, Diwali is celebrated as the festival of victory of virtue over sin, of good over evil, of light over darkness and of hope over despair. According to the Puranas, Lord Rama came back to Ayodhya after spending 14 years in exile. In whose happiness the people of Ayodhya had lit lamps of happiness. After which every year it was celebrated as Diwali.
Goddess Lakshmi is worshiped on the day of Diwali. According to Hindu scriptures, Goddess Lakshmi is considered a symbol of prosperity and wealth. On this day people join together in each other's happiness and congratulate each other. Here we are telling you some messages that you can send Diwali wishes to your friends and relatives through WhatsApp and Facebook.
send this greetings on diwali
1. May this Diwali, God fill you all with new hopes for the future and new dreams for tomorrow. With lots of love from my heart, wishing you a very Happy Diwali.
2. May this Diwali bring light, sweetness and success to you and your family. happy Diwali.
3. May this Diwali illuminate your and all of us's lives with light and may this Rangoli add colorful moments in the coming year. Wishing you a very Happy Diwali.
4. This time the light of Diwali should reduce the unrest, misery spreading in your life and infuse new energy in life. happy Diwali.
5. May every lamp lit this Diwali fill your life with light and infuse best qualities in life. Wishing you a very Happy Diwali.
6. Celebrate this Diwali and brighten up their lives by helping the needy. happy Diwali.
7. May this Diwali bring prosperity in your life and business and may all the people associated with you be saved from sufferings. Wishing you a very Happy Diwali.
8. May this Diwali infuse new colors in the lives of you and your family and friends and keep them away from sorrows. happy Diwali.
9. May this Diwali be like the victory of good over evil, love over hate, happiness over despair, May the victory of success over failure in your life. Wishing you a very Happy Diwali.
10. Wish that this Diwali Goddess Lakshmi visits your home and gives you freedom from all the troubles. happy Diwali.
Read also:
Aaj Ka Panchang 4 November 2021: The festival of Diwali is on November 4, know the timing of Lakshmi Puja, today's date and Rahu Kaal
Diwali 2021 Vastu Tips: Keep these Vastu tips in mind while decorating the house on Diwali, there will never be a shortage of money
.