Make veg seekh kebabs at home for guests, learn easy recipes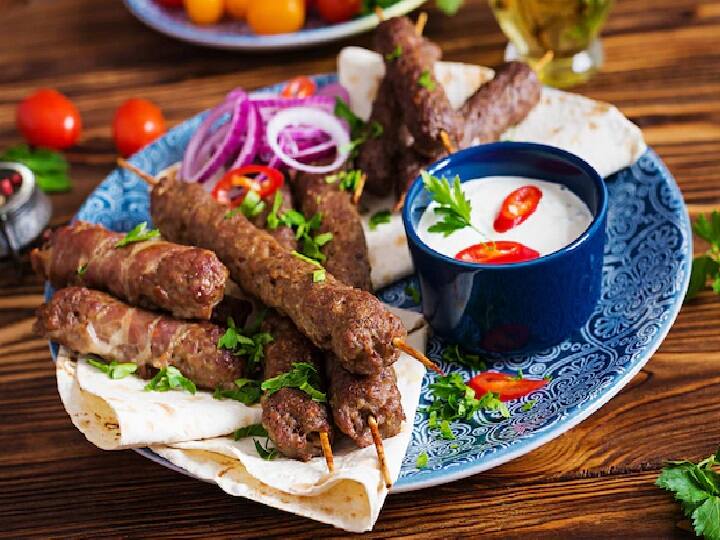 Veg Seekh Kabab Recipe: When organizing a party in the house, the biggest tension remains with the food menu. Sometimes it is not understood what to serve in the beginning. In such a situation, we are going to tell you about the great starter. This is Veg Seekh Kabab Recipe. On serving it, your party will be full of moon. Its special thing is that it is very much liked by the elders as well as the children.
Here we are telling you the easy recipe of making Veg Seekh Kabab. Along with this, you are also going to give information about what material you will need to make it-
These things are needed to make Veg Seek Kebab-
Potato boiled -4

Coriander – 1/2 cup (finely chopped)

Cabbage – 1 cup (finely chopped)

Peas – 1 cup (boiled)

Onion chopped – half cup

Green chili – 2 (finely chopped)

Ginger garlic paste – 1 tsp

Garam masala – 1 tsp

Chaat masala – half teaspoon

Cumin Powder – 1 tsp

Cumin – 1 tsp

Besan – 3 tsp

Cashew nuts chopped – 4 tsp

Bread crumbs – half cup

Turmeric Powder – 1 tsp

oil as needed

Salt – as per taste

Lemon juice – 1 tsp
How to make Veg Seek Kebab –
To make this, first take boiled potatoes and mash it.

After this, put oil in the pan and heat it and add cumin seeds.

Add onion, green chili and ginger-garlic paste and fry it.

When it turns brown, add all the chopped vegetables to it.

After this, after roasting it for 3 to 4 minutes, turn off the gas.

Now let the vegetables cool down for at least half an hour.

Then add cashews, coriander leaves, unpeeled potatoes to it.

Add chaat masala, garam masala, turmeric, bread crumbs, juice of lemon juice and mix.

Put it in a sieve and heat a grill pan.

After this grill the kebabs.

When it is cooked from all sides, then serve it to the guests.
read this also-
Summer Recipe: Keep yourself cool in the summer season! Make date ice cream at home
Kitchen Hacks: If you want to eat something spicy on the weekend, then make Dahi Vada Chaat at home, know its easy recipe
,