Makeup Tips: Look very special and beautiful by adopting these makeup tips in Hartalika Teej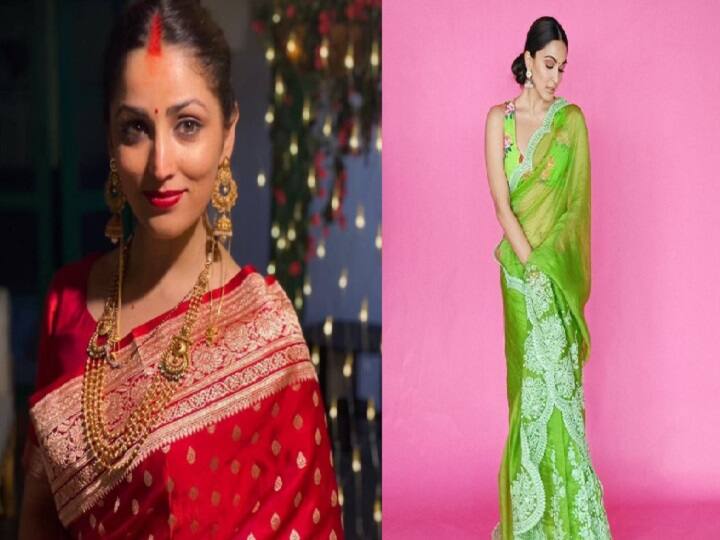 Hartalika Teej 2021 Makeup Tips: Women keep the fast of Hartalika Teej for the long life of their husbands. According to the Hindu calendar, this festival is kept on the third day of Shukla Paksha of Bhadrapada month. It is believed that the fast is considered to be the most difficult of all the fasts as it is a waterless fast. Along with married women, married girls also keep this fast to get the best husband. Let us tell you that this fast is kept in many places of North India. On this day women worship Lord Shiva and Mother Parvati by wearing sixteen horns. This year this festival will be celebrated on 9 September 2021. If you also want to look beautiful on this special occasion, then follow these easy makeup tips-
apply mehndi
Mehndi is always considered very auspicious in Indian tradition. In every Teej festival, women definitely apply mehndi, which increases the beauty of their hands manifold. On this day you also apply henna on your hands and enhance the beauty of your hands. You can apply mehndi according to the latest trend.
Facial cleansing and toning
Whenever you apply makeup on the face, before that, clean it properly. First of all, do the cleansing and toning of the face properly. After this, if you want, you can also clean the face with ice cubes. After this your makeup will last for a long time.
Moisturizing face
After cleansing and toning of the face, do not forget to moisturize it. This retains the moisture on the face and it does not become dry.
use foundation
The face becomes smooth and even with the foundation base. Remember that while applying foundation, keep your skin tone in mind.
Apply Concealer and Face Face Primer
With the help of concealer, you can hide all the blemishes on your face. Apply it dot-dot and later set it with the help of a sponge. After that apply face primer on the face. It gives a saint look to the face and it keeps the makeup on the face for a long time.
do eye makeup
After that you can do eye makeup. For this, apply eyeshadow on the eyes and then apply kajal and mascara. Try using pencil kajal instead of liquid kajal.
use lipstick
Then you can apply any lipstick matching the saree. Before this, if you want, apply a little thick lip liner.
read this also-
Milk And Honey Beauty Tips: Skin Has Become Dry And Lifeless, Use Milk And Honey To Get Glowing Skin
Relationship Tips: Have you also fallen in love with your best friend, find out with these easy tips
.