Malaria: a first vaccine should not forget the other means of fight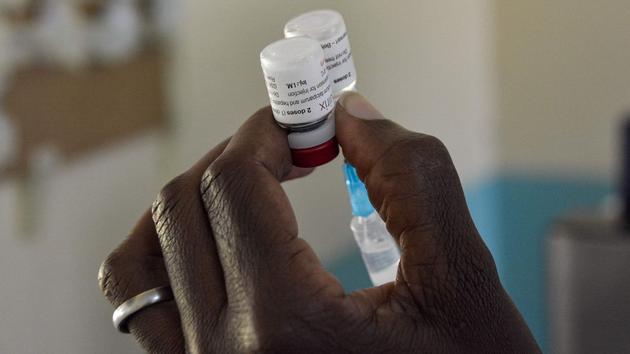 WHO recommends the deployment of the GSK Mosquirix for young children in areas at risk.
"It's a historic moment", "a breakthrough for science", launched Wednesday Dr Tedros Adhanom Ghebreyesus, Director General of the World Health Organization (WHO). Object of this enthusiasm: the recommendation to deploy massively the first vaccine against malaria in young children in malarious areas, starting with sub-Saharan Africa.
Read alsoMalaria: progress in the fight against the disease stagnates
But make no mistake: the world is far from freeing itself from other malaria control strategies. "We must be careful and humble, it is an additional tool that will not replace the mosquito net or prophylaxis", thus slips Pr Yap Boum, representative for Epicenter Africa, the research arm of Doctors Without Borders (MSF), who fears that people will turn away from other preventive measures.
"'Historical' is a bit excessive. I am at a tropical medicine congress in Marseille, and this morning everyone was a little surprised… ", breathes Professor Christophe Rapp,
This article is for subscribers only. You have 80% left to discover.
Pushing back the limits of science is also freedom.
Continue reading your article for € 1 the first month
Already subscribed? Log in
.