Malaria: progress in the fight against the disease stagnates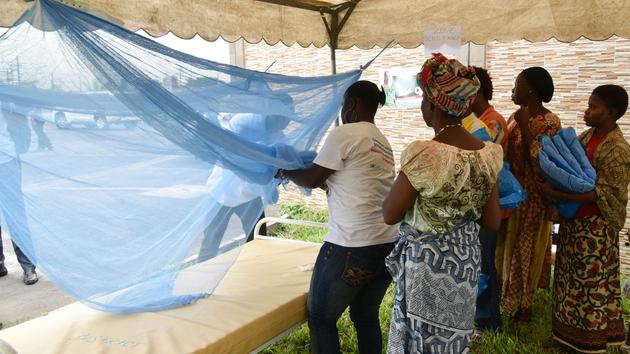 DECRYPTION – Advances in the face of this condition have slowed in recent years, in particular because of the Covid-19 pandemic.
The improvement recorded between 2002 and 2015 against the international scourge of malaria, or malaria, was a pleasing public health success. Deaths almost halved, about twenty countries delivered from the deadly parasite … man finally seemed to have a start against the ravages of this disease transmitted by mosquito bite. "But after years of constant decline, the number of cases is on the rise again", warns the Global Fund to Fight AIDS, Tuberculosis and Malaria.
Read alsoThe fight against malaria has broken down
After a global low of cases of 214 million in 2015, the momentum has reversed to rise to 229 million in 2019, according to the WHO. The annual global incidence rate did not change between 2014 and 2018, at 57 cases per 1000. International experts deplore a slowdown in progress in recent years, especially in Africa, which concentrates 94% of the world's cases.
Difficult to maintain services
The Covid-19 pandemic is no stranger to this, making it very difficult to maintain essential health services.
This article is for subscribers only. You have 77% left to discover.
Pushing back the limits of science is also freedom.
Continue reading your article for € 1 the first month
Already subscribed? Log in
.