Marriage is going to happen soon, don't make this mistake even after forgetting, the whole look will be spoiled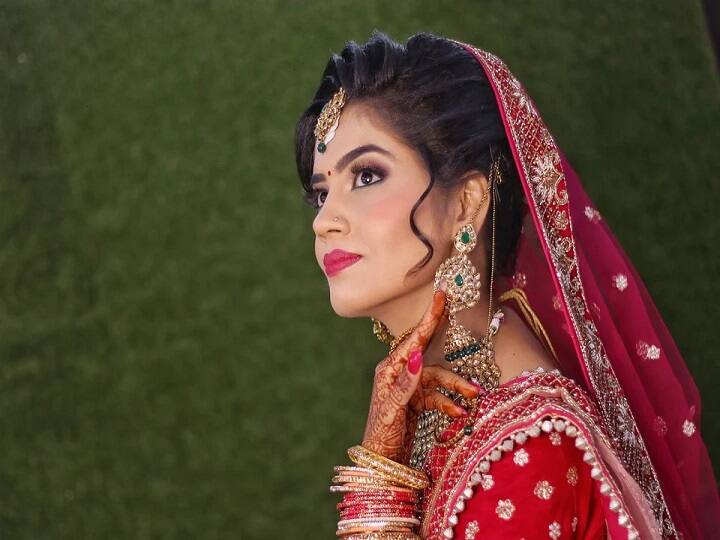 Bridal Makeup Do's And Don'ts: Wedding season is going on in India. According to a survey, a total of 25 lakh marriages are to be held in the country from November 15 to December 15. In such a situation, everyone is desperate to see the bride on the special occasion of marriage. In such a situation, along with the wedding dress, makeup is also very important. How your look will be in the wedding depends on how your bridal makeup has been done.
Many times people make small mistakes while doing bridal makeup. In such a situation, it spoils his entire look. In such a situation, we are going to tell you some such tips which any bride should keep in mind while getting makeup done (Bridal Makeup Do's And Don'ts).
Do not try anything new in makeup
People start doing new experiments while getting bridal makeup done. You should absolutely avoid doing this. This sometimes backfires a lot and spoils your look completely. If you want some new look of yours, then try all these before marriage. Only after this, adopt it on the wedding day. Otherwise it can spoil your makeup completely.
Try makeup before marriage
Most people do make a mistake. That mistake is not testing the makeup. While booking bridal makeup, do take a trial of makeup. Check if the makeup is done as per your choice. If you do not like makeup then you can look for other options.
Use waterproof products
While getting bridal makeup done, definitely tell the makeup artist that she should do your makeup only with waterproof products. It is important to do this because your makeup does not get spoiled while crying in farewell.
Keep this thing in mind while getting eye makeup done
Eye makeup is very important for any bride. Avoid giving a dramatic look to your eyes on the wedding day. Along with this, do not use too much dark colored eyeshadow. It can spoil your bridal look. Instead, use bright colors more.
read this also-
Travel Tips: Want to travel to Manali for less money, follow these easy tips
Weak Immunity: Do you have weak immunity, identify with these symptoms
,