Mercury, arsenic, copper: all French people, even children, are exposed to heavy metals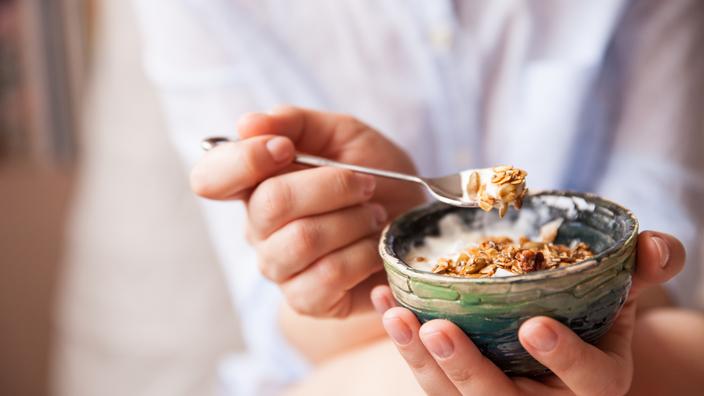 According to a study led by Public Health France, practically all French people are contaminated with heavy metals, harmful to health, present in foods such as cereals or fish.
97 to 100% of French people contaminated. Public Health France (SPF) reveals in a study published on July 1 that "the entire population" is exposed to heavy metals such as arsenic, mercury, copper or even nickel. This finding, to say the least alarming, comes from the health study on the environment, biomonitoring, physical activity and nutrition (ESTEBAN) conducted by SPF for several years. The objective is to study exposure to 27 metals and to measure their presence in the body of the French.
Read also :Metal very harmful to human health, mercury placed under surveillance
This publication follows two other sections, the first focusing on substances from everyday products, published in the fall of 2019, and the second in March 2020 concerned lead. This time, it is the exposure to metals such as cadmium, copper, nickel or even mercury that was studied. These substances were selected because of the harmful impacts they can have on health since they can be the cause of chronic diseases, cancer or even immune deficiency.
The contamination of children studied
For the first time, children's exposure to these metals has been studied nationwide. A representative sample of the general population, made up of 1104 children and 2503 adults aged 6 to 74, was chosen. Biological samples (urine, blood and hair) were taken between 2014 and 2016 on the participants who were also subjected to a questionnaire in order to find out their lifestyle and eating habits.
Read also :Orbiel Valley: residents exposed to a multitude of heavy metals
The results are edifying. "Exposure of the population to these metals concerns all adult and child participants (over 97% to 100% detection)», Thus indicates Public Health France. In detail, chromium – a transition metal – was present in 99.9% of children participating in the study and in 97.7% of adults when arsenic and cadmium – a metal close to zinc – are found in 100% of adults and children. Copper is present in 99% of adults and 97% of children and nickel in 97% of adults and more than 99% of children. As for the mercury measured in the urine, it was found in 99.4% of children and 95.6% of adults.
Public Health France also compared its results with those of the national health nutrition study (ENNS) in 2006-2007 which, however, focused on adults. Levels "Measured in adults were similar in hair mercury and urinary nickel compared to those measured in the ENNS study", SPF reports. On the other hand, the levels measured in adults are higher in arsenic, cadmium and chromium than those in the ENNS study. Another observation: exposure of children and adults is higher in France than in most foreign countries (Europe and North America), except for nickel and copper.
Food, the main source of exposure
SPF also recalls the level of danger of these metals since most are classified as carcinogenic to humans by the International Cancer Research Center. Mercury can also have neurological effects, while cadmium can cause kidney and skeletal problems or even affect the respiratory system. It is also suspected of being an endocrine disruptor.
Read also :Do our foods contain too much arsenic?
So how do you explain this overexposure? Mainly through diet, consider SPF. Cadmium is notably present in cereals, which could explain how children are highly exposed to it. Consumption of fish and seafood influences "The concentrations of arsenic, chromium, cadmium and mercury". SPF points to the cereals and vegetables from organic farming that are the cause of exposure to copper. Finally, tobacco consumption increases cadmium and copper concentrations.
The organization therefore calls for "Fight more against smoking including passive smoking " to try to reduce the exposure of the French to these metals. In terms of diet, SPF advises to consume fish only twice a week, including fatty fish, "By varying the species and the fishing grounds".
.