Merry Christmas 2021: Make Sapanji Dahi Vada on Christmas, here is the recipe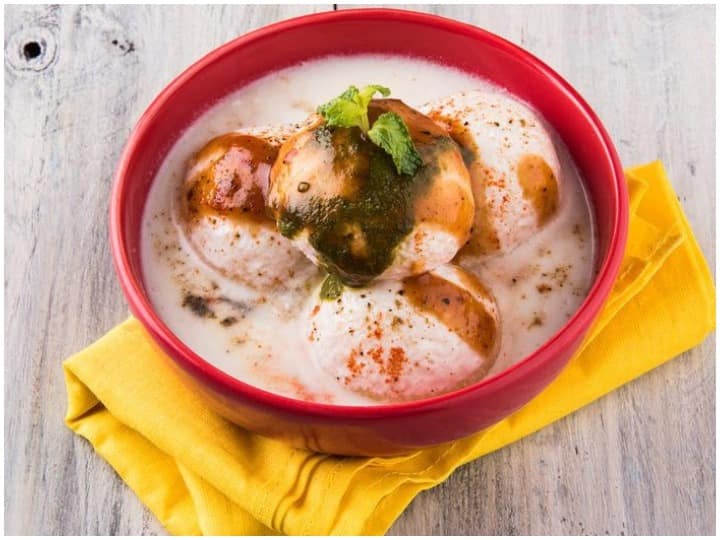 Dahi Vada Recipe: Good dishes are prepared in every house during the festival season. But if there is a slight mistake in making these dishes, then they spoil all the fun. Be it festivals or small functions of the house, most people make curd big. On the other hand, the curd made by the confectioner is definitely very tasty. They are very soft and tasty to eat. At the same time, there are some women who are unable to make Dahi Vada right even after lakhs of efforts. So now you don't need to worry. At the same time, on this Christmas (Merry Christmas 2021), you can also make soft and tasty curd vadas. Let us know the recipe of making Sapanji Dahi Bade.
Ingredients for making Dahi Vada- One cup urad dal, half teaspoon ginger green chili paste, oil, salt, 4 less lukewarm water, 3 cups curd, one teaspoon red chili, 2 teaspoon roasted cumin powder, one teaspoon black pepper powder, quarter cup finely chopped green Coriander, quarter cup sweet chutney, 3 tsp sugar.
Recipe for making Dahi Vada- To make Dahi Bada, first wash 2 cups of urad dal in water. Now soak it overnight. Now drain the water of this pulse on the second day and grind the pulse. Now add ginger-chilli paste and salt to it. Now place this lentil paste on the fingers of your hand and give it a round shape. On the other hand, put a kadhai on the gas and heat oil in it and now put this big one in it and fry till it turns brown. Now take water in a bowl and put these badas in that water so that its extra oil gets removed. Now add sugar, salt to the curd and churn it with a churn. Now take out this curd in a bowl and put 4 to 5 big ones in it and add red chili powder, roasted cumin, black pepper powder and salt on top and now garnish it with coriander and sweet chutney and serve it to the people.
read this also
Kitchen Hacks: Make Poha Cutlet in Breakfast, Kids and Adults will like it all
Kitchen Hacks: If there is no vegetable in the kitchen then try this recipe
,