Micropollutants infest our rivers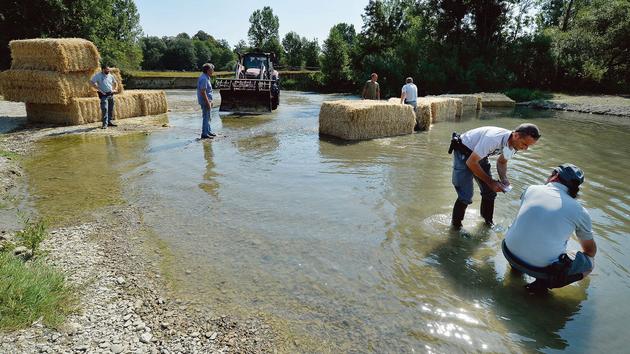 An official report draws up a worrying inventory of the contamination of waterways in France.
Micropollutants threaten the balance of our rivers. The impact of these substances, which potentially have a very harmful effect on the biodiversity of aquatic environments, even at very low doses, is closely monitored by the public authorities. The National Institute for the Industrial Environment and Risks (Ineris) and the French Biodiversity Office (OFB) published on Thursday the results of two studies carried out with the participation of water agencies between 2016 and 2018 on more 1,600 French rivers and water bodies.
Read alsoMagnet fishing, the ecological practice that cleans up our waterways
Some 141 contaminants have been tracked down. Both products under regulatory supervision but also "Emerging pollutants of interest", not yet studied on a large scale. As Azziz Assoumani, engineer at Ineris explains, "These are in particular surfactants that can be found for example in detergents, shampoos or shower gel(which allow a better emulsion of liquids, Editor's note), biocides present in cosmetics
This article is for subscribers only. You have 79% left to discover.
Pushing back the limits of science is also freedom.
Continue reading your article for € 1 the first month
Already subscribed? Log in
.