Modern man present in France more than 50,000 years ago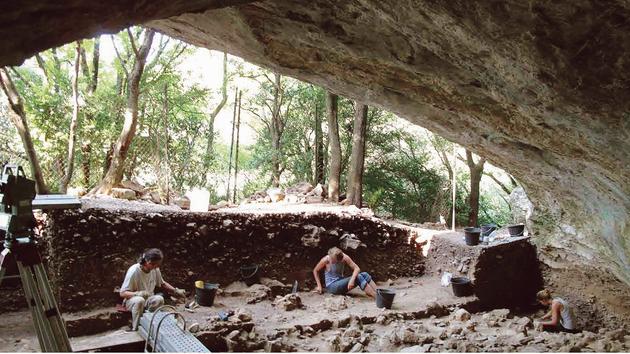 DECRYPTION – A "Homo sapiens" tooth seems to predate the first proven traces in Europe by 9,000 years.
50,000 years ago, Europe was the territory of Neanderthals. A human group cousin of ours who occupied this continent for several hundreds of thousands of years. But in the space of just over 10,000 years, Neanderthals completely disappeared, giving way to our ancestors, Homo sapiens , which emerged from Africa a few tens of thousands of years earlier. The oldest traces of our ancestors in Europe date back to 45,000 years in the cave of Bacho Kiro, in Bulgaria. A French research team postpones the arrival of modern man on the continent by almost 10,000 years with the discovery of a remains ofHomo sapiens 54,000 years old in the cave of Mandrin, in the Rhone Valley (Science AdvancesFebruary 9, 2002).
Ludovic Slimak, researcher at the CNRS and the University of Toulouse-Jean Jaurès, who is the first signatory of this publication, has been excavating the Mandrin cave for more than thirty years. He unearthed many artifacts making him…
.