Moon is transiting in Cancer today, inauspicious moon gives problems like tension and headache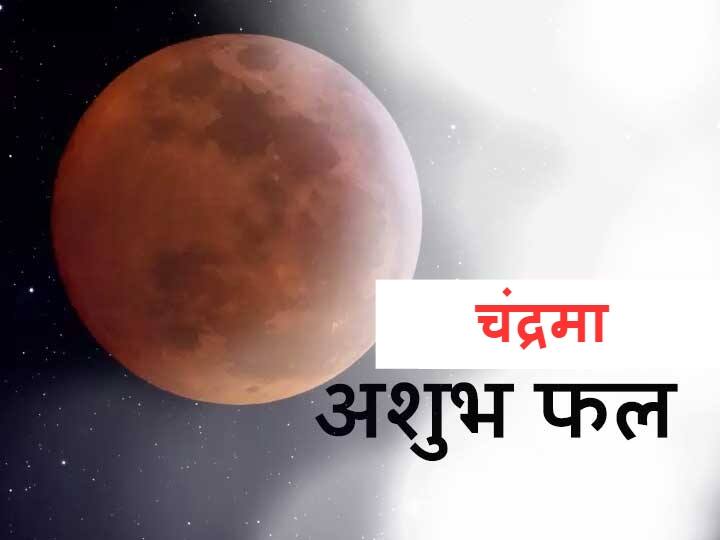 Moon Transit in Cancer: According to the Panchang, July 11, 2021, is the Pratipada date of Shukla Paksha of Ashadh month on Sunday. Shukla Paksha of Ashadh month is going to start from Pratipada date. The Shukla Paksha of Ashadh month is considered very important from the religious point of view. Jagannath Yatra, Karka Sankranti and Devshayani Ekadashi Vrat, Pradosh Vrat, Ashadha Purnima and Chaturmas are going to begin in the Shukla Paksha of Ashadha Paksha.
Moon Transit in Cancer
On Sunday, July 11, the Moon will transit in Cancer. Many auspicious yogas are also going to be created on this day. Pushya Nakshatra on Sunday (Ravi Pushya Nakshatra 2021) Will stay When Pushya Nakshatra falls on Sunday, then Ravi Pushya Yoga is formed. Ravi Pushya Nakshatra is considered very auspicious. This yoga is considered special for starting new work and buying vehicles, buildings, jewellery.
Moon Effect
In the birth chart, the Moon is considered an important planet among the nine planets. Moon is considered as the factor of mind in astrology. When the Moon is inauspicious, it gives many problems to the person. Due to the inauspicious moon, it also provides unknown fear, stress, mental illness etc. to the person. The combination of malefic planets and malefic planets also creates many inauspicious yogas. With Rahu, it forms eclipse yoga and if Shani Dev has a vision, then poison yoga is formed.
moon peace remedies
According to astrology, keeping the moon auspicious is considered very important. Moon defect can be removed by adopting these measures-
worship lord shiva
serve mother
wear pearls
Offer water to the moon on the full moon day
Stay away from wrong company.
Read also:
Chandra Grahan 2021: When will the last lunar eclipse of the year take place? Know Date, Time and Sutak Kaal
Sun Transit 2021: Sun God is going to change zodiac in Cancer, now making 'Raja Yoga' with Mercury in Gemini
.