Muhurat For Raksha Bandhan 2021 Aaj Ka Panchang Raksha Bandhan Muhurat Time To Tie Rakhi Is Til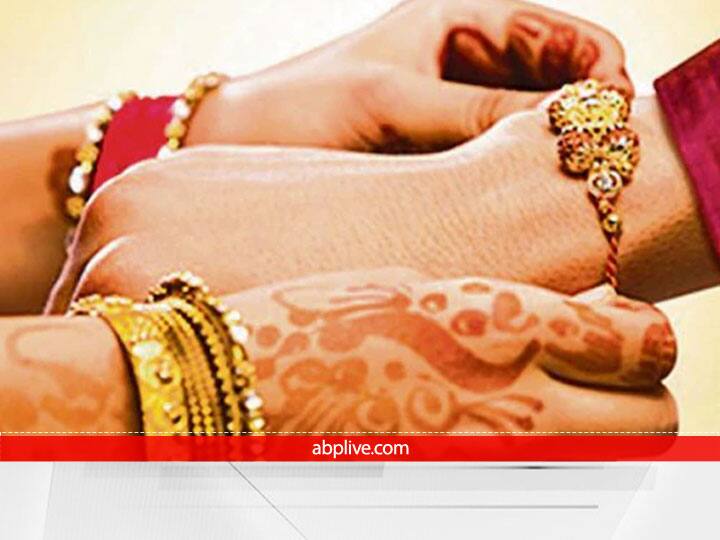 Shubh Muhurat Of Raksha Bandhan 2021: Today is the festival of Raksha Bandhan. The festival of Raksha Bandhan is being celebrated all over India. The festival of Raksha Bandhan is dedicated to brothers and sisters. On the occasion of Rakhi, sisters tie Rakhi on the wrists of their brothers. At the same time, brothers present gifts etc. to sisters on this day. The festival of Raksha Bandhan is considered a very holy festival.
The special importance of auspicious time has been told on Raksha Bandhan. It is believed that the festival of Raksha Bandhan should be celebrated only in an auspicious time, only then the merit of this festival is attained. According to the Panchang, when is the auspicious time for tying Rakhi on Raksha Bandhan, let us know-
According to Panchang, 22nd August 2021 is the full moon date of Shukla Paksha of Shravan month on Sunday. Today's Nakshatra is Dhanishtha, and Moon is forming Gajakesari Yoga with Jupiter in Aquarius. In astrology, Gajakesari Yoga is considered to be very auspicious.
This is not Bhadra on Raksha Bandhan
Special care is taken of Bhadra period on Raksha Bandhan. This time there is no Bhadra on Raksha Bandhan. According to Bhadrakal Panchang, on 23 August 2021, it will be from 05:34 am to 06:15 am.
Auspicious time for Rakhi Bandhan – 22 August, Panchang (Raksha Bandhan 2021 Shubh Muhurat Time)
Raksha Bandhan festival- 22 August 2021, on Sunday
Raksha Bandhan Ritual Timing- 06:15 AM to 05:31 PM
Period – 11 hours 16 minutes
In the afternoon for Raksha Bandhan – 01:42 PM to 04:18 PM
Period- 02 hrs 36 mins
Raksha Bandhan Bhadra End Time- 06:15 am (August 22, 2021)
Raksha Bandhan Bhadra Tail – 02:19 AM to 03:27 AM
Raksha Bandhan Bhadra Mukha – 03:27 am to 05:19 am
Beginning of full moon date- August 21st, 2021 at 07:00 PM
End of full moon date- Aug 22, 2021 at 05:31 PM
Read also:
Monthly Horoscope Bhadrapada 2021: Along with the people of Aries, Leo and Libra, all these zodiac signs will have to pay special attention in terms of money, know the horoscope
Aaj Ka Panchang: Keep Rahu Kaal on Rakshabandhan on 22nd August, know the auspicious time of Rakhi
Raksha Bandhan 2021: Good News! 'Vish' yoga is ending on Rakshabandhan in Capricorn, 'Gajkesari' yoga will be formed in Aquarius
.