Music softens manners but also pain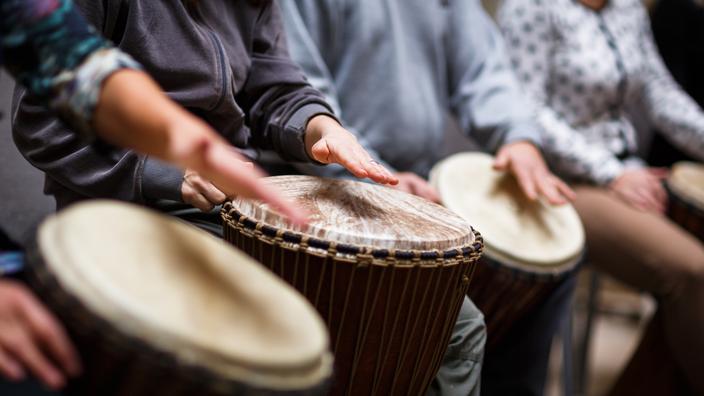 Alzheimer's, depression, stroke … Music therapy has scientifically validated beneficial effects.
On this sunny Tuesday in September, nine patients from the Caradoc psychiatric clinic in Bayonne took part in the weekly music therapy workshop. These people hospitalized for several weeks for depression, addiction or other mental disorders spend an hour, sitting in a circle, on the outdoor terrace of the clinic. Patients play the djembe, some for the first time in their lives. In turn, each takes the role of conductor and conducts the others, divided into three groups, to create a melody. At the end of the session, the faces relaxed. Smiles appeared. "It was a beautiful moment of sharing", comments one of the patients. " It cheers ! ", launches his neighbor. Host Vincent Sierp is satisfied. "It's still more rewarding than distributing pills", slips the nurse music lover, recently reconverted into music therapist.
Professor of neuropsychology at the University of Caen, Hervé …
.