"My body exploded and my mind shattered": the chilling testimony of a Covid survivor released from intensive care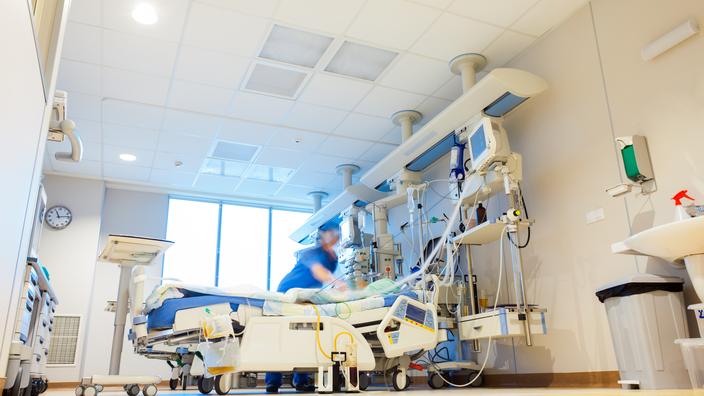 STORY – At 45 years old and without a risk factor, Philippe had the Covid. There followed 9 days of artificial coma, then three months of hospitalization and the promise of several months of rehabilitation. A hallucinatory and hallucinating journey that he tells Figaro.
" I'm alive. A huge tube fills my mouth, grazes the corner of my lips on the right side. My wrists are securely attached to the bed rails with straps. I see badly, and hear no better. But I am alive. " It is with these words that the novel under construction by Philippe Herbel will begin. At 45 years old, no comorbidity factor and early on respectful of barrier gestures, Philippe is one of the survivors of Covid-19. One of more than 90,000 patients received in critical care in France since the start of the epidemic. Three months in hospital before being able to finally return home, a hallucinated and hallucinating journey that he tells Figaro. His struggle is far from over: resuscitation involves heavy care, which saves, but damages. And the road to rehabilitation is still long …
Read also :"A great feeling of injustice": the incomprehension of vaccinated people who catch the Covid
Early April, therefore. Philippe's encounter with the Covid begins "By" flu symptoms "". A test carried out in a pharmacy ("Very red", we tell him)
This article is for subscribers only. You have 89% left to discover.
Pushing back the limits of science is also freedom.
Keep reading your article for € 1 for 2 months
Already subscribed? Log in
.