Narak Chaturdashi 2021: When is Narak Chaturdashi? Do these measures on this day, problems related to money will be removed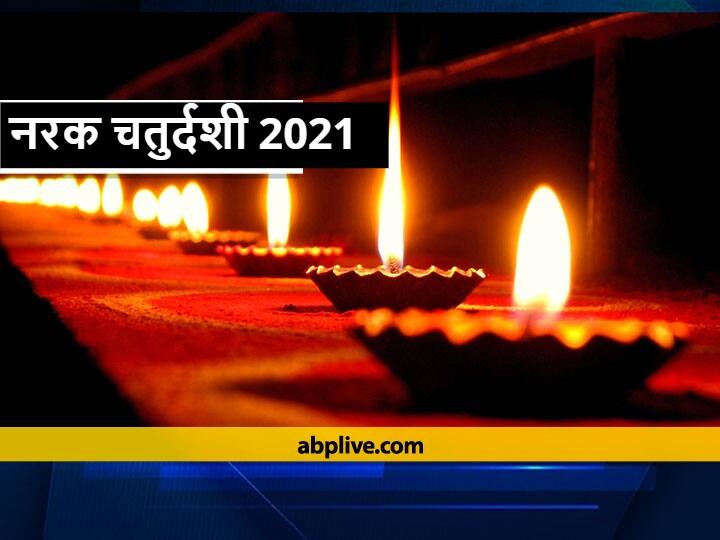 Narak Chaturdashi 2021: According to the Panchang, Narak Chaturdashi is celebrated on the Chaturdashi of Krishna Paksha of Kartik month on Wednesday, 3 November 2021. It is also called as Choti Diwali. It is believed that Hanuman ji appeared on Tuesday on the Chaturdashi of Krishna Paksha of Kartik month, according to religious belief, there is also a law of donating a lamp in the name of Yama on Narak Chaturdashi.
Shri Krishna killed Narakasura
Narak Chaturdashi is also known as Narak Chaudas and Choti Deepawali. Plan Narak Chaturdashi in such a way that the basic purpose of Narak Chaturdashi is fulfilled. On the day of Naraka Chaturdashi, Lord Krishna killed a demon named Narakasur, hence it is also called Naraka Chaturdashi. By the way, any festival or festival, its basic purpose and purpose is to pray to God with a positive attitude. The aim is to take refuge in God and get boons from him, to get his grace, to get his affection.
There are many types of beliefs in Narak Chaturdashi. The word hell means filthiness. The main goal is to remove the filth. This defilement is from all levels physical, mental and spiritual. Dirty ie useless things have to be removed from every place. This is an indication that provision has been made to light a lamp on the side of the drain as well. Useless data should be removed from the brain and device. On the day of hell fourteen, unused data like violent videos, photos etc. should also be deleted in your mobile, laptop. Apart from this, the laptop bag and wallet should also be cleaned.
Oil massage if you are financially tight
It is believed that on the day of Chaturdashi i.e. Narak Chaudas, Lakshmi ji resides in mustard oil, applying oil on that day brings financial prosperity. Those who are financially strapped, they should apply mustard oil on this day. Apply ubtan on the fourteenth day of hell, after that take a bath with lukewarm water. There is a belief to take care of physical beauty on this day.
Hanuman ji's birthday
It is believed that Shri Hanuman was born on the day of Narak Chaturdashi. There is a lot of importance of worshiping Hanuman ji. If Hanuman Chalisa is recited 100 times on the day of Narak Chaturdashi by sitting with the whole family, then one gets freedom from many kinds of bondage and stress in life. Tulsidas ji has written in Hanuman Chalisa that
Whoever recites it 100 times! There was a lot of freedom and great happiness.
worship of Yama
Everyone gets scared after hearing whose name. Every person is concerned about him, and that deity is Suryaputra Yama. On this day a lamp should be lit in the south direction because Yama resides in the south.
one solution- Feeding sugarcane or sweets to an elephant early in the morning on Narak Chaturdashi or Choti Deepawali, one gets rid of the troubles that one is facing in life.
today's news
Horoscope: On Dhanteras, the prince of planets is going to enter this zodiac, know what will be the effect on these zodiac signs
Shani Dev: This Saturday is becoming a special coincidence to pacify Shani Dev, these zodiac signs must be given
.