NASA "hit" asteroid Bennu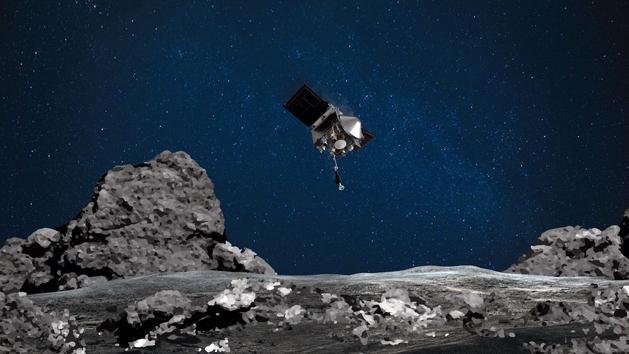 The Osiris-Rex probe appears to have succeeded in its attempt to collect samples. Return to Earth scheduled for 2023.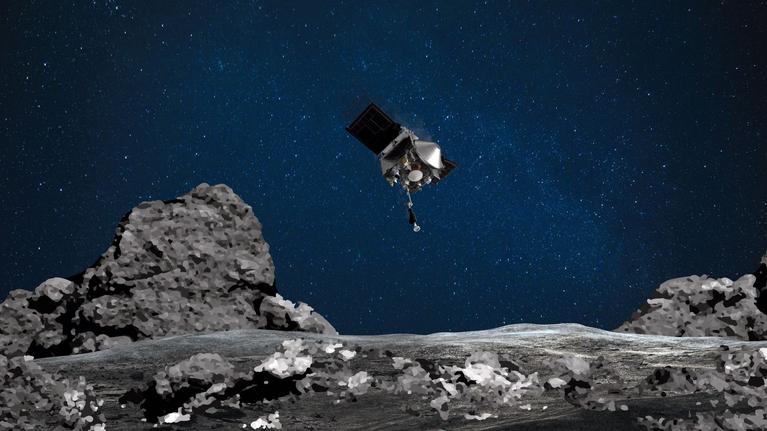 "Everything went well, but we don't know exactly what happened yet." Patrick Michel, CNRS research director at the Lagrange laboratory of the Observatory of the Côte d'Azur, thus summarizes in a formula the attempt to collect samples carried out Tuesday evening by the Osiris-Rex mission of NASA, in which he participates . The probe approached until it touched the surface of the asteroid Bennu around which it has been circling since the end of 2018 for a few seconds. Imagine a six-meter-wide hummingbird balanced on the edge of a 500-meter coal mountain from above, and you will get a little idea of ​​the scene that took place more than 300 million kilometers from Earth that night.
TO SEE ALSO – "Contact confirmed": the American probe Osiris-Rex has come into contact with the asteroid Bennu
At the end of the articulated "trunk" of this metal bird, a cylinder the size of a plate resembling an autonomous robotic vacuum cleaner. With the difference that he does not aspire
.