Natural disasters: "We are already facing the consequences of climate change"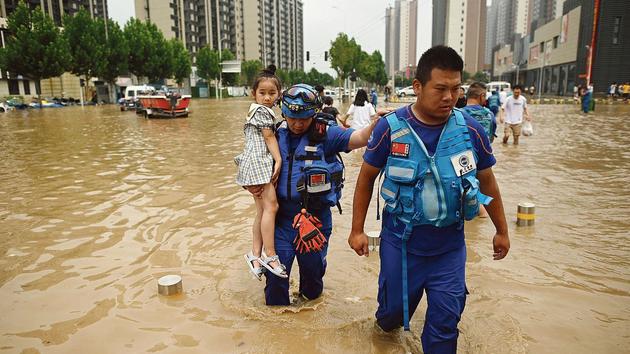 INTERVIEW – Although extreme phenomena are not new, global warming is making them more frequent and more intense, warns Fabio d'Andrea, research director at the CNRS.
Fabio d'Andrea is Deputy Director of the Dynamic Meteorology Laboratory at the École normale supérieure in Paris.
LE FIGARO. – Floods in China, fires in North America and Siberia… Are we already facing the consequences of climate change?
Fabio d'ANDREA. – Personally, I believe so. Forecasts of climatologists predict in an average warmer world an increase in events of extreme intensity. However, to know if a particular disaster is a manifestation of climate change, you have to do specific calculations. Scientists use digital models for this: they reproduce on a virtual Earth the weather conditions on the day of the event (temperature, humidity, wind, etc.) and run this model a thousand times to measure the probability of such a disaster, at both under current climatic conditions and those before the industrial revolution.
We know from this type of study that the latest
This article is for subscribers only. You have 78% left to discover.
Pushing back the limits of science is also freedom.
Continue reading your article for € 1 for 2 months
Already subscribed? Log in
.