Neanderthals also buried their dead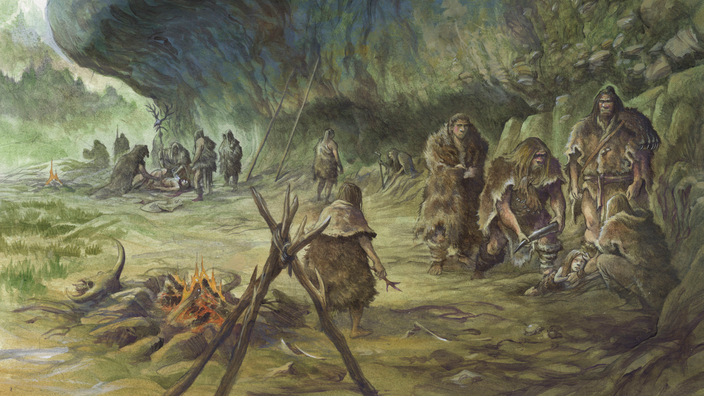 The burial of a two-year-old child discovered in the Dordogne provides incontestable proof of this.
It was a child who was not more than two years old. Impossible to know the causes of his death, but we now know that he was indeed buried. Nothing surprising a priori, except that the burial took place 41,000 years ago and that the deceased was not a Homo sapiens, but a Neanderthal.
This fossil was unearthed between 1970 and 1973 on the archaeological site of Ferrassie in the Dordogne, one of the richest prehistoric rock shelters. Since then, he slept in the drawers of the Musée de l'Homme in Paris. A multidisciplinary team led by Antoine Balzeau, paleoanthropologist at the National Museum of Natural History (MNHN) and at the CNRS, analyzed all the archived data and was able to compare them with field excavations (Scientific Report, December 9, 2020) to come to this conclusion: like Homo sapiens, Neanderthals buried their dead well.
Read also :In Normandy, in the footsteps of the Neanderthal
This idea is not completely new but it remained controversial. " To schematize,
This article is for subscribers only. You have 79% left to discover.
Subscribe: 1 € the first month
Can be canceled at any time
Already subscribed? Log in
.