Neanderthals and Homo sapiens have been eating sugars for a long time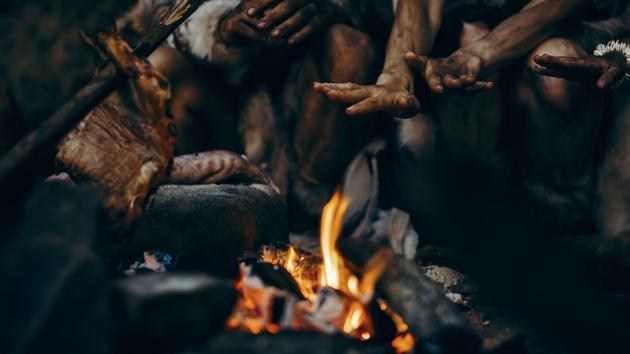 Researchers have analyzed the bacterial flora on teeth thousands of years old.
Teeth are little time machines. More precisely, we can speak of black boxes which, thousands of years after the death of their owner, retain essential information to understand their daily life. Thus, in our mouths a bacterial flora evolves which, trapped in tartar, reveals to us the diets of our ancestors. A team from the Max Planck Institute in Jena (Germany) thus analyzed the tartar of nearly 130 teeth belonging to great apes as well as several Homo sapiens and Neanderthals over a period of 100,000 years ago to the present era (PNAS, May 18, 2021).
Read also :A war of genes with Neanderthals
First surprise: "There is very little difference between the bacterial flora of modern humans and that of Neanderthals, which suggests a certain evolutionary stability of these bacteria", comments Clément Zanolli, CNRS paleoanthropologist at the University of Bordeaux. Both groups have bacteria associated with starch consumption, which are
This article is for subscribers only. You have 78% left to discover.
Subscribe: 1 € the first month
Can be canceled at any time
Already subscribed? Log in
.