Neutrino "hunting" is gaining momentum, 2500 m under the Mediterranean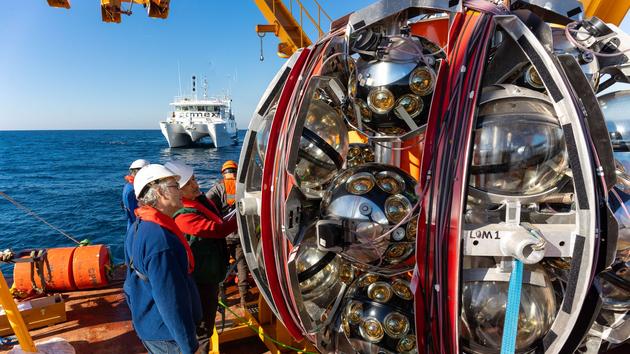 An underwater telescope installed off the coast of the Var will gain in sensitivity to try to determine the origin of cosmic rays produced by extreme events in the Universe.
The Provence Méditerranée underwater laboratory (LSPM), located 2,500 meters under the sea, 40 kilometers off the coast of Toulon, is a multidisciplinary research platform of IN2P3 (National Institute of Nuclear Physics and Particle Physics) of the CNRS. The BathyBot robot, a kind of underwater rover, will soon be connected there for at least two years. This laboratory also includes hydrophones to listen to the whales, but above all, since 2008, it has housed the international Antares experiment, to detect neutrinos. These elementary particles are predicted by the theory of physics to explain in particular a phenomenon of radioactive disintegration. The nearly massless neutrino exists in three forms and can transform into any of its "flavors" as it travels through the Universe.
Read alsoSun's 'missing' neutrinos finally detected
As it hardly interacts with matter, the neutrino is extremely difficult to detect. The principle of Antares, and its ongoing evolution under the name of KM3NeT, is…
.